Comedian and chat-show host James Corden has revealed that he almost quit his chat-show before it even began.
The Gavin and Stacey star, who took over the 'The Late Late show' on CBS last year from Craig Ferguson, admitted that he struggled to cope with the pressure of the job, two weeks before the show launched.
Speaking to comedian John Bishop on his new show 'In Conversation with...', which goes to air in the UK on new digital channel W in September, Corden admitted that "I remember saying to Ben, who's my best friend and the executive producer of our show, 'If I could just give back the money now and walk away, I would'".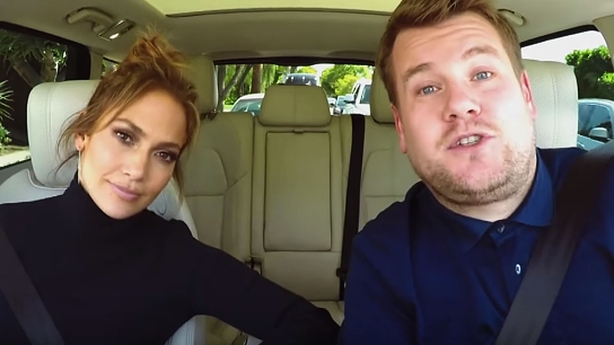 Corden, during Carpool Karaoke with Jennifer Lopez
Corden revealed that it was indeed his best friend and show producer Ben Winston that convinced him to stay on, and since then the show has become a massive hit, especially with the online sensation that is carpool karaoke.
The segment involves Corden picking up various celebrities on his way to work, before turning the radio on and singing alongside them, and has picked up over a billion views online.
Stars who have been involved include Adele, Jennifer Lopez, One direction, Justin Bieber, and the first lady of the United States Michelle Obama.
Speaking on the segment, Corden said, "We thought everyone's going to want to do this and no one did".
"I understand why because it's such a ridiculous pitch"
"This guy that you've never heard of wants to pick up your client, they'll drive around singing their hits and you won't be able to be there, they'll be on their own"
We need your consent to load this YouTube contentWe use YouTube to manage extra content that can set cookies on your device and collect data about your activity. Please review their details and accept them to load the content.Manage Preferences
"We never thought it would become this monster", he said.
Corden admitted he signed up to the show after missing his family while he was away working.
"I actually made the decision when i was in South Africa, filming in a prison, Skyping my son on my birthday thinking 'this is only going to get harder to leave them'", he said.
Corden moved his family to the US and then added "Here is a job where however hard i work in the day... if my son wakes up in the night and has a nightmare, I'm going to be around"
"I want to be a consistent and present dad and husband. I feel very lucky that I am afforded such a life because so many people aren't".