In what may be Showtime's idea of a compromise candidate, the new season of espionage drama Homeland will feature a US President who is described as a mix of Donald Trump and Hillary Clinton.
Season six of the show, which stars Claire Danes as conflicted CIA operative Carrie Mathison, debuts next year and will be set in the immediate aftermath of a US election, which sees a female Commander in Chief ascend to the Oval Office.
However, showrunner Alex Ganza has said that's not because he reckons Democratic nominee Hilary Clinton will defeat Republican hopeful Donald Trump this November.
"Every season, when we're developing stories, we're terrified of being counterfactual by the time we air," Gansa told The Hollywood Reporter. "This year, we're hedging our bets a little bit. She's a little bit Hillary, a little bit Donald Trump and a little bit Bernie Sanders."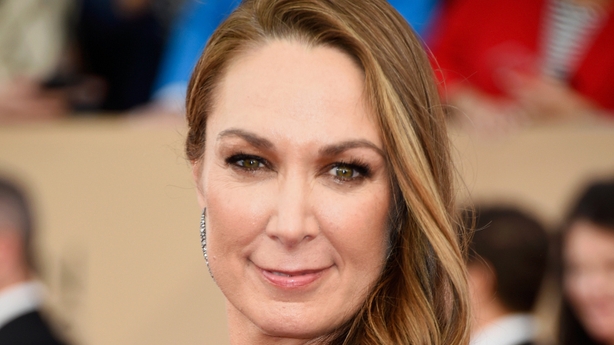 Elizabeth Marvel will play a female US President in Homeland season six
"If you listen to Donald Trump, there are these people who run the government from administration to administration and they have completely screwed the world up.
"There is part of that in our president. There is also a little bit of Hillary, in terms of she's a pragmatist and knows Washington from the inside."
46-year-old actress Elizabeth Marvel, who has previously appeared in the Coen Brothers' 2010 remake of True Grit and their espionage send-up Burn After Reading in 2008, will play President Elect Elizabeth Keane, who is described as "bright, charming, lively, and blunt" and by the sound of that surname, Irish-American.
Interestingly, Marvel played a similar role in House of Cards when she portrayed presidential candidate Heather Dunbar for three seasons.