Hugh Grant believes the occasional casual affair can serve to strengthen a marriage.
The 55-year-old actor, who has never wed, says he "admired" those who take their unions "extremely seriously" but still had extra-marital sex without acknowledging their behaviour to their husbands or wives.
The Notting Hill star doesn't think humans are meant to be in "40-year-long monogamous, faithful" relationships and those who do choose to walk down the aisle last longer with infidelity.
"I always admire the French and the Italians who are very devoted to their marriages," Hugh said during Howard Stern's SiriusXM show. "They take them extremely seriously, but it is understood that there might be other visitors at 5 o'clock in the afternoon.
"You just never boast about. They never say anything, but that's what keeps marriages together."
Grant, who made headlines in 1995 after being caught with a prostitute on Hollywood's Sunset Boulevard, says that everyone makes mistakes in relationships.
''I can see the lovely aspect if you marry exactly the right person - your best friend and it's cozy and it's lovely. But, people make so many mistakes," he said.
"Do I think human beings are meant to be in 40-year-long monogamous, faithful, relationships? No, No, No. Whoever said they were?
"Only the bible or something. No one ever said that was a good idea. I think there's something unromantic about marriage. You're closing yourself off."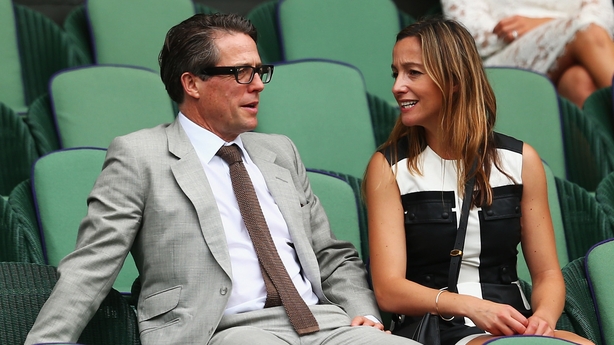 Grant is currently with girlfriend Anna Eberstein (above), who he has been dating on and off for over four years and has a son and daughter with, but has no plans to tie the knot.
As well as his children with Eberstein, he also has another daughter and son with ex-girlfriend Tinglan Hong.