Pedro Almodóvar's 20th commercial feature, Julieta is based on three short stories by Canadian Nobel laureate Alice Munro, spanning thirty years in the life of the eponymous heroine of the piece.
Emma Suárez plays the middle-aged titular character who abandons plans to leave Madrid for Portugal with her boyfriend when a chance encounter brings back painful memories.
The film then flashes back to the story of the younger Julieta (Adriana Ugarte), and her first meeting with the fisherman Xoan. They once fell in love and became a couple who raised a daughter, Antía, in relative comfort until tragedy strikes.
Melancholy is the dominant note thereafter in Julieta, which is a rare example of an Almodóvar movie without farce or blackly comic set-pieces.
"Nobody sings, no one talks about cinema and there's no humour, " the Spanish director told The Observer. "I had to force myself there; sometimes during rehearsals the odd comic line would come up, which was a relief for the actors. But after the rehearsals, I decided, no humour. I thought it was the best way to tell such a painful story."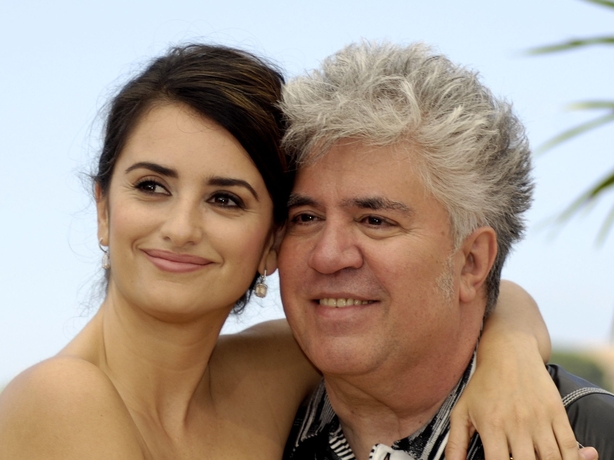 Almodóvar With Penelope Cruz - The star of in his movie Volver - in 2009
The 66-year old director readily accepts that life is less exciting now for him and he has had health issues. "I have a lot of migraines, I don't hear with one ear and I'm photophobic." He doesn't go to award ceremonies because TV lights cause him to suffer migraines. "So the press in Spain think I feel scorn for the ceremony."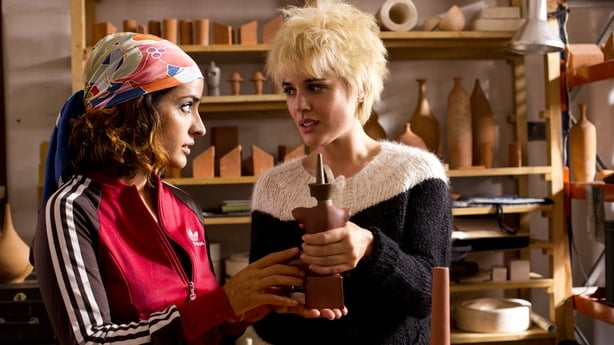 A scene from Julieta
Almodóvar has also experienced much more solitude in his life than heretofore, and the abstemious director doesn't smoke, drink alcohol or take drugs." His hearing is also impaired. "I don't want to be a drag for other people, so I stay at home. It's as simple as that."
Julieta opens at Dublin's Irish Film Theatre (IFI) on Friday August 26