Clannad lead vocalist Moya Brennan has paid tribute to her uncle and fellow band member Pádraig Duggan, who has passed away aged 67.
The musician and songwriter, who was a member of Clannad for over 40 years, died in Blanchardstown Hospital in Dublin following a recurring illness. He is survived by his wife Jan.
Writing on Twitter on Tuesday, Moya said: "My dear uncle and Clannad member Padraig Duggan passed away peacefully this morning. Rest in peace Padraig."
Pádraig, along with his twin brother, Noel, were the youngest of six children of Aodh (Hugh) and Máire Duggan.
They grew up in the Gaoth Dobhair Gaeltacht in Donegal and, after early musical proficiency, joined their niece and nephews, the Brennans, to form Clannad in the early 1970s.
After notable success at the Letterkenny Folk Festival in 1973, Clannad embarked on a busy touring schedule, building a large following in Europe, especially Germany.
My dear uncle and Clannad member Padraig Duggan passed away peacefully this morning. Rest in Peace Padraig @ClannadMusic

— Moya Brennan (@moyaclannad) August 9, 2016
In 1982, the band recorded the theme song for the TV mini-series, Harry's Game, a haunting, choral-sounding song which became a UK hit. Clannad were the first act to perform in the Irish language on BBC's Top of the Pops as a result of the song's success. Moya Brennan, singer with Clannad also enjoyed a hit with the song, In A Lifetime, a beautifully-arranged duet with Bono.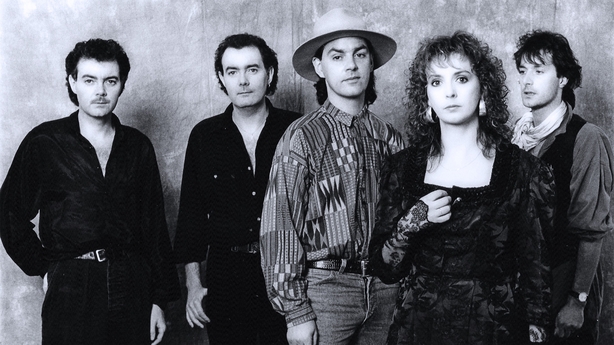 The band subsequently composed the music for two seasons of the Robin of Sherwood TV series. A total of 25 albums were released while Clannad won an Ivor Novello award in 1982, a BAFTA in 1984 and a Grammy in 1999. The band also won Irish Meteor and BBC Folk Lifetime Achievement Awards.
Pádraig and Noel Duggan released a collaborative album, Rubicon, in 2005 whose featured guests included their friend Finbar Furey. They toured Germany with the traditional band, Norland Wind before Clannad got together again in 2012.
More recently, Pádraig contributed music to 1916, Souls of Freedom, a short film to mark the centenary of the Easter Rising.
Musician, publican and entertainer Leo Brennan, who was the father of the Brennans, died last June.