Seth Rogen no longer has any hard feelings towards Katherine Heigl over criticisms she made about their hit comedy Knocked Up.
The 34-year-old Canadian actor and Heigl played unlikely loves in Judd Apatow's 2007 hit rom-com, which earned a global total of $219 million (€197 million). A year after its release 37-year-old Heigl confessed she found the plot "a little sexist".
Seth, who served as one of the movie's executive producers, hit out at the former Grey's Anatomy star over her comments, but he now insists the situation was made out to be worse than it was. 
"I was never that mad honestly," he told U.S. late night show Watch What Happens Live on Sunday. "I assumed that she didn't want to work with us anymore honestly because she seemed to not like the results of the work we did together. She did not seem entirely pleased with it afterwards.
"I think that was the root of everything, but honestly it was so long ago... I have a hard time recalling what it was about or who was supposed to be mad at who. I have no bad feelings towards her at all honestly."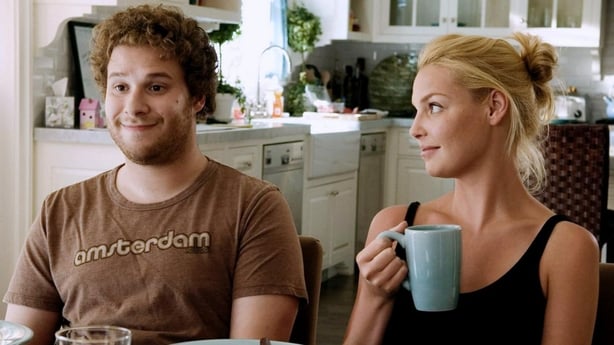 Rogen insists there is no drama between him and his Knocked Up co-star
In April, Heigl opened up about her controversial comments in a radio interview with Howard Stern, during which she recalled an awkward encounter with Rogen and his production partner Evan Goldberg a couple of years after the Vanity Fair article was published.
"I ran into him at a restaurant and I didn't realise it was as serious as it was," Heigl said. "I walked up like, 'Hey guys!' It was him and Evan, (I was) like, 'How are y'all?' They were very like, 'Uhh...' and I was like, 'Oh, you are really mad'. I didn't realise it was that bad!"
"It was an immature, dumb-a** moment," she continued.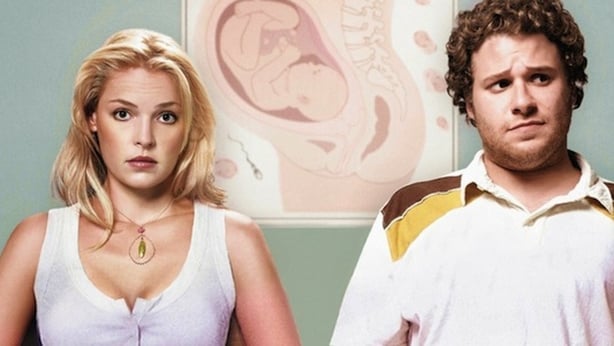 Heigl played Alison Scott a career-minded woman who falls pregnant after a one night stand in Knocked Up
Heigl revealed she never attempted to make amends with Rogen directly but says she was embarrassed by the way the events unfolded.
She continued, "I did it (apologised) publicly instead, and kind of tried to say, 'Look, this was not what I meant, this was an incredible experience for me and they were incredibly good to me on this movie so I did not mean to s**t on them at all,' but I thought about writing a note."
"I feel embarrassed. I don't want it to feel insincere on any level," she added.
Knocked Up follows the repercussions of a drunken one-night stand between a slacker and a just-promoted media personality that results in an unintended pregnancy.
The film was released on June 1, 2007 and a spin-off sequel, This Is 40, was released in 2012.
We need your consent to load this YouTube contentWe use YouTube to manage extra content that can set cookies on your device and collect data about your activity. Please review their details and accept them to load the content.Manage Preferences