Ronan Keating and his wife Storm have revealed plans to start a family together as they celebrate their first wedding anniversary.
The singer, 39, is already father to Jack, 17, Missy, 15, and Ali, 10, from his previous marriage to Yvonne Connolly, but he and his new wife are hoping to expand the brood after settling into their new home in Hertfordshire.
Speaking to Hello! magazine, Australian TV producer and blogger Storm, 34, said it was a case of trying and hoping for the best.
"Please God that it works out for us. Ronan is a great dad. He is amazing," she said.
Storm, who's real name is Sharyn, married financial director Tim Ivers in 2009 but they divorced in 2012.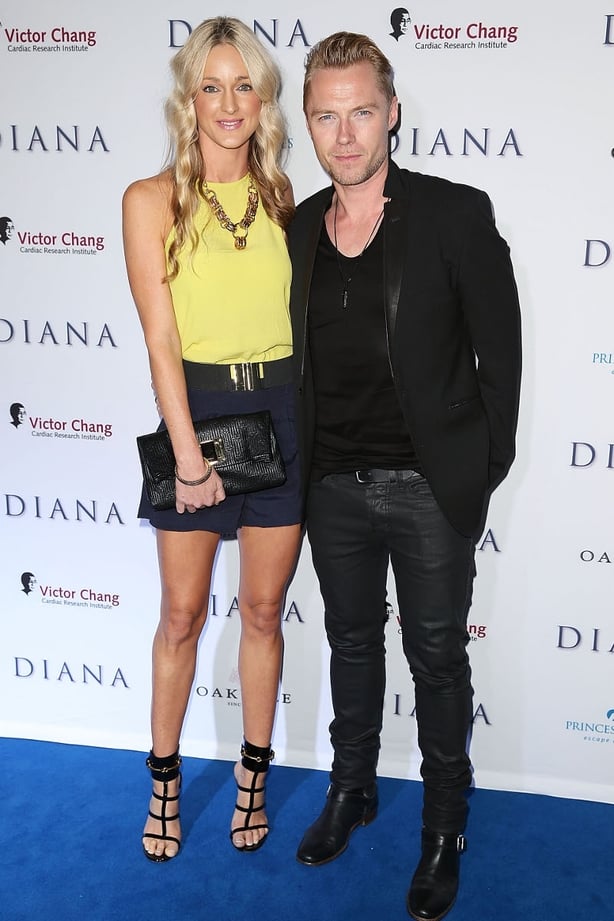 Former Boyzone member Keating married married at the luxurious Archerfield House in East Lothian, Scotland, in August 2015, with the blessing of all his children, who played best man and bridesmaids.
"It feels like we were always meant to be together," said Keating.
Speaking about his children, he added: "They can see how happy I am. And it's about making them know they are loved."
Storm added: "It makes me very proud when I refer to 'my husband'. And for the kids, too.
"I'm sure it gives them more security knowing that we're officially a family now and I'm not someone who may one day walk out of their lives."