Leonard Cohen sent a touching final letter to his dying muse Marianne Ihlen, the subject of his song So Long Marianne.
Ihlen, who was also the inspiration behind Cohen's later song Bird on the Wire, died in Norway on July 29 at the age of 81.
Cohen met Ihlen - then Jensen - in Hydra, Greece in the 1960s. They became lovers, staying together for a decade.
Her close friend Jan Christian Mollestad told Canada's CBC radio that he had contacted Cohen, 81, to tell him Ihlen was dying of leukaemia and had only a few days to live.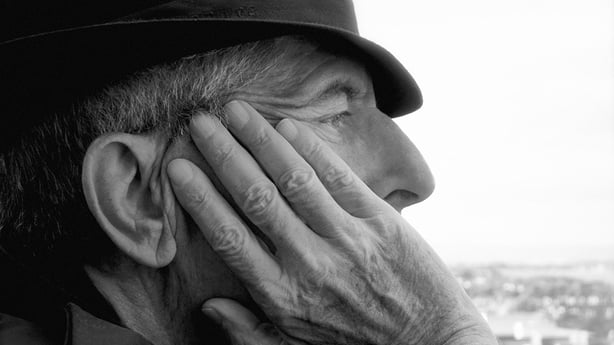 He recalled: "It took only two hours and in came this beautiful letter from Leonard to Marianne.
"We brought this letter in to her the next day and she was fully conscious and she was so happy that he had already written something for her."
Mollestad, a documentary filmmaker, read the letter to Ihlen before she died.
He recalled: "It said, 'Well Marianne, it's come to this time when we are really so old and our bodies are falling apart and I think I will follow you very soon. Know that I am so close behind you that if you stretch out your hand, I think you can reach mine.
"And you know that I've always loved you for your beauty and for your wisdom, but I don't need to say anything more about that because you know all about that. But now, I just want to wish you a very good journey.
"Goodbye old friend. Endless love, see you down the road."'
Mollestad told host Rosemary Barton that when he read the line "stretch out your hand", Ihlen had stretched out her hand.
We need your consent to load this YouTube contentWe use YouTube to manage extra content that can set cookies on your device and collect data about your activity. Please review their details and accept them to load the content.Manage Preferences
"It was a very nice gesture from both of them," he said.
"Only two days after, she lost consciousness and slipped into death. And when she died, I wrote a letter back to him saying in her final moments I hummed A Bird on the Wire because that was the song she felt closest to.
"And then I kissed her on the head and left the room, and said 'So long, Marianne."'
Reflecting on Cohen and Ihlen's relationship over the years, Mollestad recalled: "What Marianne said, was Leonard was the one who loved her for herself, who opened her up and let her feel that she was worth loving, not only because she was beautiful outside, but he really was interested in her."