Jamie Dornan has spoken candidly about being a father to two young girls, saying "it's pretty insane".
The actor welcomed his second child with wife Amelia Warner earlier this year, joining their daughter Dulcie, who was born in November 2013.
The Fifty Shades of Grey star opened up about fatherhood during an appearance on ABC daytime chat show Live! With Kelly: "We've got two little girls now, so it's pretty insane. One of my best friends said that one is a pet, two is a zoo."
He added: "It's been a big adjustment and it's definitely harder and you get less time to yourself, but human beings are very good at adaptation.
"You have to just go with it and accept less sleep and accept less time in your hands and accept less reading of books and washing and all the usual things you do in a day."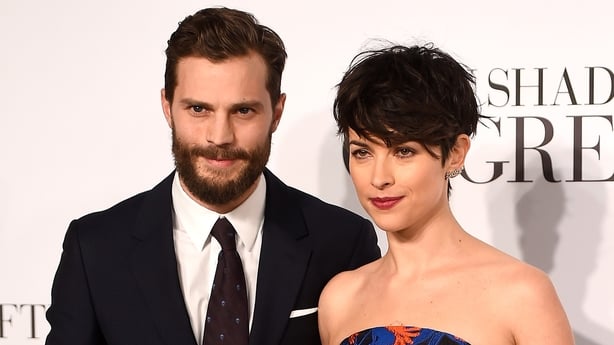 Jamie Dornan and wife Amelia Warner
The Down-born actor, who is best known for playing a suave billionaire in Fifty Shades of Grey, also spoke about his desire to avoid being typecast in future films.
Dornan plays a Czech soldier on a mission to assassinate a top-ranking Nazi official in his new film Anthopoid, a far cry from his Fifty Shades alter ego.
Dornan, who also plays a serial killer in TV drama The Fall, admitted that he wants to continue to explore different characters.
Speaking to Good Morning America, he said: "I think as an actor, you do just want to mix it up and do stuff that challenges you. You don't want to be typecast."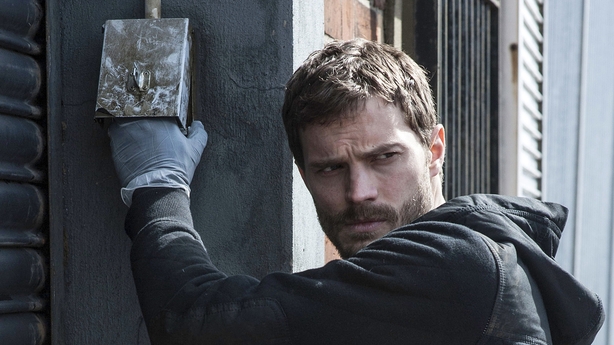 Jamie Dornan in The Fall
The 34-year-old actor also spoke about filming the second and third instalments of the Fifty Shades franchise, saying: "We (filmed instalments) two and three back to back. It was the right way to do it. It was good for everyone, in terms of keeping up with the energy.
"It's a slog, making movies. There's way harder ways to make a living, don't get me wrong, but a lot of energy goes into them, and if you can do two at once, I think it makes sense for everyone. It's hard in a way for people to re-motivate themselves and get back into character."
He also praised his co-star Dakota Johnson, who plays Anastasia Steele in the big-screen adaptation of EL James' bestselling erotic-romance trilogy.
"We have a lot of fun together," he said. "Dakota's funny. We've been through this mad journey together. I'm very thankful that I've done it with someone who's easy to do it with, because it could've been a very different experience had we not got on."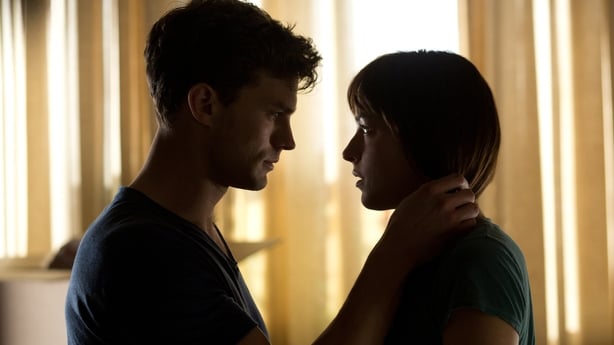 Dornan and Dakota Johnson in Fifty Shades of Grey