Actress Daisy Ridley has quit Instagram after facing online abuse following a post about gun control in America.
The 24-year-old British Star Wars actress deleted her account on the photo sharing website after she was slammed for a post about gun violence.
In the post, Ridley explained how moved she was by the Teen Choice Awards' tribute to those lost in the recent shootings in America, however she faced a backlash from pro-gun commentators who accused her of hypocrisy as her character in Star Wars kills people with guns while others said she needed to conduct better research.
In her post the actress said: ''Thinking about how lucky I am like . . . Serious bit: as I sat in the audience yesterday tears were streaming down my face at the tribute to those that have been lost to gun violence.
"I didn't get a great picture of the incredible group that came on stage but they were so brave. It was a true moment of togetherness."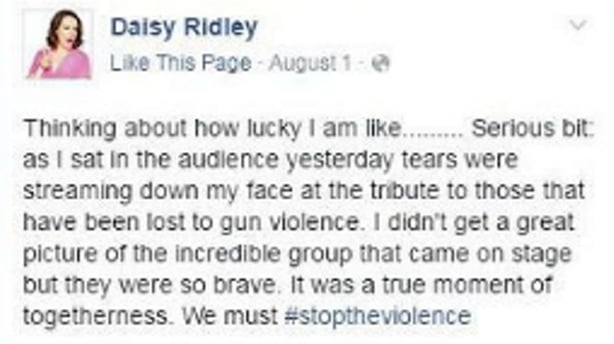 Daisy's message came after Jessica Alba called for the end to gun violence at the Teen Choice Awards.
Alba made an emotional speech at the ceremony, which was held at The Forum in Inglewood, Los Angeles, where she was joined on stage by a group of teenagers whose loved ones were the victims of shootings in San Bernardino, California; Newton, Connecticut; and Orlando, Florida.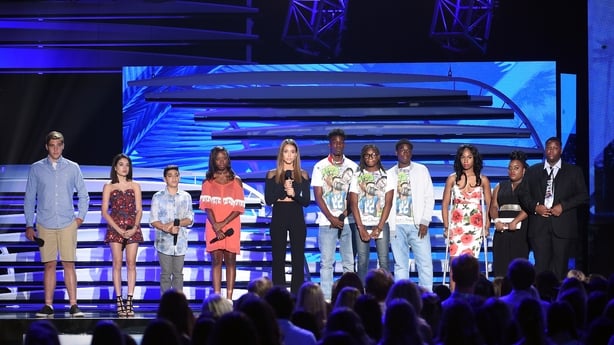 She asked viewers to tweet the hashtag #StopTheViolence and said: ''Together, we stand with these teens. Now more than ever, we need to stop, feel and ask what's going on.
''It keeps happening, and it has to stop.''
Ridley previously used the platform to talk candidly about self confidence and more recently her struggles with endometriosis and polycystic-ovary syndrome.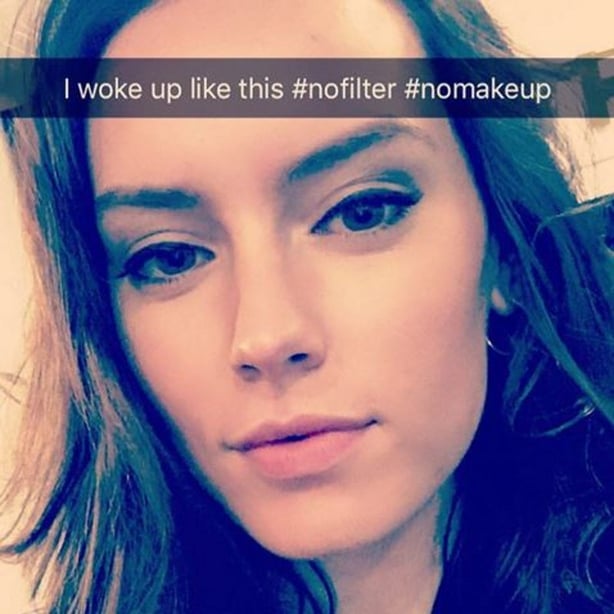 The star, who plays Rey in the Star Wars franchise, frequently shared teaser videos and behind-the-scenes footage of her training for the sci-fi film on Instagram.