The producer of the new RTÉ show Dancing with the Stars has said he has already received calls from celebrities keen to take to the floor for the Irish version of Strictly Come Dancing.
RTÉ only announced details of the show - which replaces The Voice of Ireland - on Tuesday. After watching the likes of Daniel O'Donnell, Nicky Byrne and Mrs Brown's Boys star Jennifer Gibney competing on the BBC's Strictly Come Dancing in recent years Irish audiences will get their own version of the show on RTÉ One early in 2017, with Shinawil productions' Larry Bass at the helm.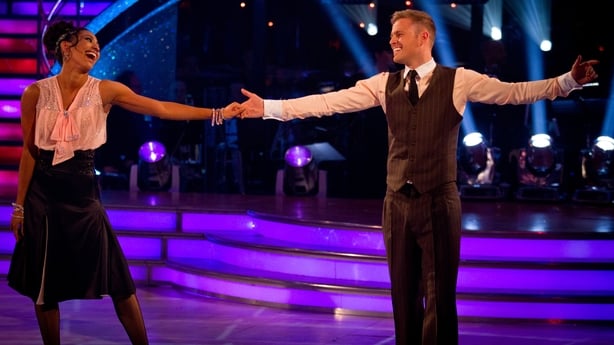 Speaking on the Ray D'Arcy Show on RTÉ Radio 1, Bass said he had been trying for years to agree a deal with the BBC to get the series on Irish screens.
"The only place in the world it's called Strictly Come Dancing is in the UK," he explained. "Every other country around the world it's referred to as Dancing with the Stars.
"It was one of those shows that the BBC keep close to their chest. It's a hugely important format for them and they're very particular where it goes and what happens to it. Finally they've agreed to allow RTÉ do it."
When asked who had inquired about taking part in the show, Bass replied: "I couldn't divulge that. There's nobody desperate in Irish television!"
Among the contestants suggested by D'Arcy's listeners were Eamon Dunphy, Kilkenny hurler Eddie Brennan and Blindboy from the Rubberbandits, but Bass was giving little away.
"We've still to sit down [and pick contestants]," he said. "These are the fun parts of putting these shows together and working it out. It's significant time and commitment - people have to rehearse and practise. There is a major commitment in terms of time in this so it's not going to be everyone's cup of tea.
"There's so many people that I think are great people that I know the Irish public will love the journey they go on, because it is a real journey on a show like this.
"When Irish people watch Daniel or Nicky do it in the UK they follow that journey where they have their ups and downs trying to get together the ability to dance at that level. It's a phenomenon to be able to turn somebody who's not a dancer into a professional dancer in a matter of weeks."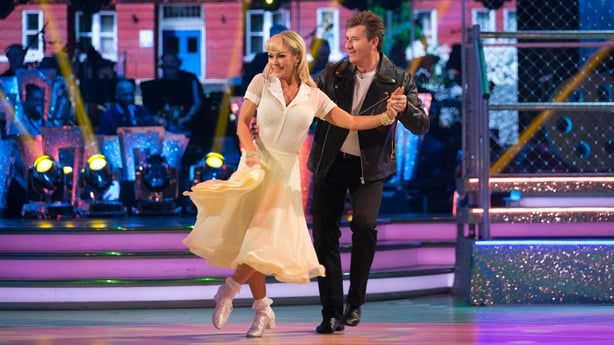 The producer did reveal, however, that he is already looking at locations for filming the show and said he was confident that the Irish version would measure up to the BBC original.
"Everything we've done in the past, whether it was The Apprentice or Dragons' Den or, indeed, The Voice, they've always been compared," he said.
"We've got fantastic production people in Ireland who, I believe, deliver a show that's comparable with any of those shows on a fraction of the budget. So we're looking forward to the task of doing this equally the same way."
"We're blessed with an island full of talent," Bass continued. "We've always punched way above our weight."
One person who has ruled himself out of hosting the new show is D'Arcy. When Bass said he and D'Arcy may "have those conversations" about hosting in the near future, the presenter replied: "You won't be having them with me! You're ok; thanks anyway!"
The concept of famous people showing off their dancefloor skills isn't a completely new concept at RTÉ as last year The Late Late Show featured a dance-off for charity that included the likes of Dermot Bannon, Majella O'Donnell, Rose of Tralee winner Maria Walsh and, most memorably, George Hook, who showed off his best Charleston moves.
We need your consent to load this YouTube contentWe use YouTube to manage extra content that can set cookies on your device and collect data about your activity. Please review their details and accept them to load the content.Manage Preferences