The BFG star Mark Rylance found his co-star in the film, 11-year-old actress Ruby Barnhill to be  "particularly helpful. . . very, very present."
Ruby's only previously professional role was in the BBC children's drama, 4 O'Clock Club. Rylance declares of the young actress: "Pretty much all children are helpful to act with; they lack any guile when they act. Ruby was particularly helpful: very, very present."
He refers to  "basic instructions" which the film's director Steven Spielberg would not issue to an adult actor, "but he (Spielberg) says to her: "Now concentrate, take your time before we start, just get into character, feel and think what's going on."
"I'm doing that anyway, but it's great to be reminded. Steven's got such incredible performances out of children; understands them so well and loves them so deeply, loves their imagination and energy tirelessly."
​​​​Reviewing his role in The BFG in today's The Observer, the actor revealed that he once acted in a play in London called Jerusalem. In the middle of the story, his character recalls meeting a giant with whom he had gone to Stonehenge and talked for a while with him there.
"And then, at the end, me banging a drum and calling in the giants, " he recalls of that curiously prophetic role in that play. " So I was amused when Steven offered me the part, and I thought, "Well, that's a very amusing twist of fate that I will now be a giant myself."
Asked about his celebrated role as Thomas Cromwell in the TV adaptation of Hilary Mantel's Wolf Hall, the actor admitted to feelings of excitement about the fact that Mantel is writing another related novel.
"It's very exciting It's going to go back over things, I think, and show a different perspective. So I imagine that you'll get to the execution of Cromwell, and you yourself as a reader or a viewer may not be so certain any more. As soon as she's got the book finished to her desires, the brilliant woman, then Peter Straughan will be set to make a new script."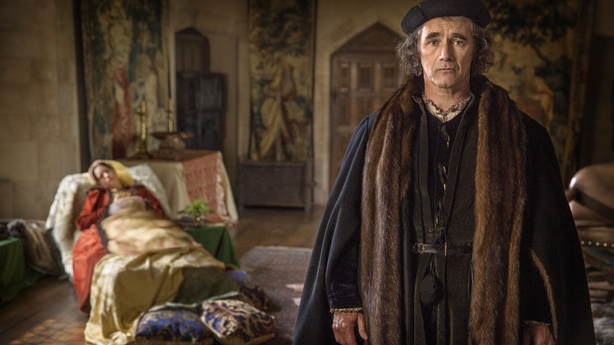 Mark Rylance as Thomas Cromwell in Wolf Hall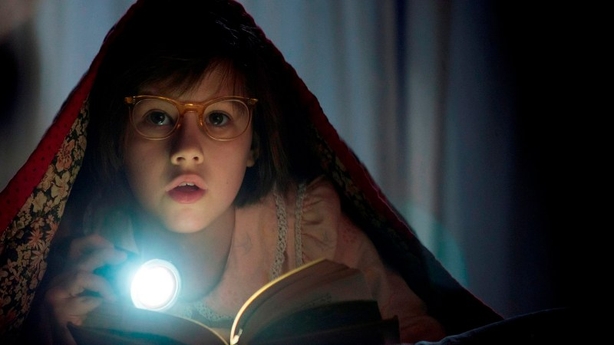 Ruby Barnhill as Sophie in The BFG