After months of debate and investigation Minnesota Judge Kevin Edie has dismissed almost 30 people claiming to be heirs to the estate of the late Pop icon Prince.
Six people still remain in the running for the inheritance but must undergo genetic testing before a final decision can be made. The alleged relationships debunked and thrown out by the court have varied from ex-wives, children, siblings, half siblings and distant relatives.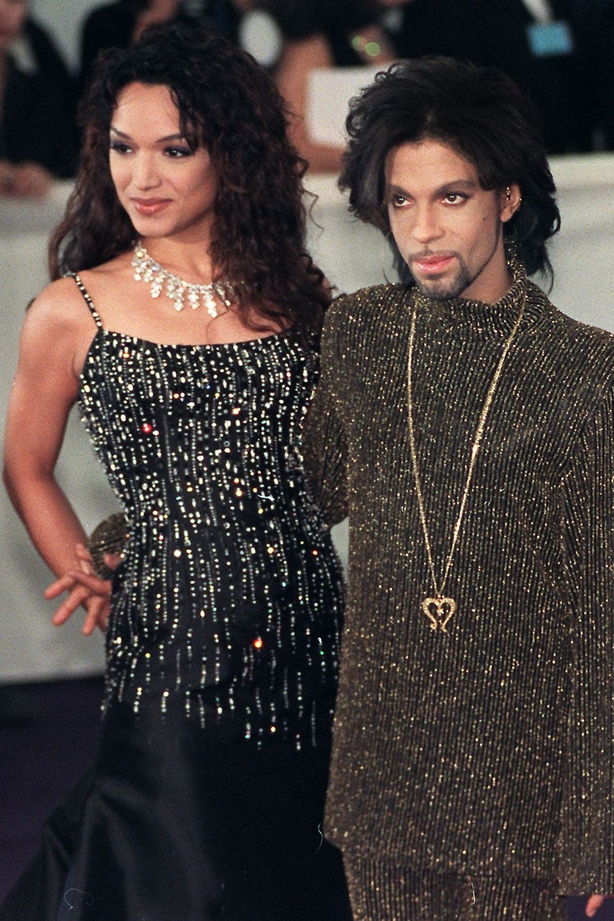 Prince with ex-wife Matye
One claimant, according to the Huffington Post, went so far as to insist she had a secret marriage with the Star which had been covered up by the C.I.A.

"At this point, we're looking at something that's probably going to last through the year, at least. It just depends on everyone agrees with everyone's claims. It could be done very quickly. It's just a lot of speculation at this point. Eventually all things will come to appear clear, but it is a slow process" - a source told People Magazine
The late star, who died unexpectedly at age 57 in April of this year, failed to leave a will. Therefore his estate which is reportedly worth a whopping €450 million euros is to be divided amongst the 7 remaining half siblings from his mother and fathers' other marriages.

Along with chart topping hits it seems Prince has left behind a little Controversy