Wishful thinking perhaps but there will be a woman in the Oval Office for the upcoming sixth season of political thriller, Homeland. 
The news comes just days after Hillary Clinton secured the Democratic nomination for the US Presidency.
46-year-old actress Elizabeth Marvel, who has previously appeared in the Coen Brothers' 2010 remake of True Grit and their espionage send-up Burn After Reading in 2008, will play President Elect Elizabeth Keane, who is described as "bright, charming, lively, and blunt" and by the sound of that surname, Irish-American.
Interestingly, Marvel played a similar role in House of Cards when she portrayed presidential candidate Heather Dunbar for three seasons.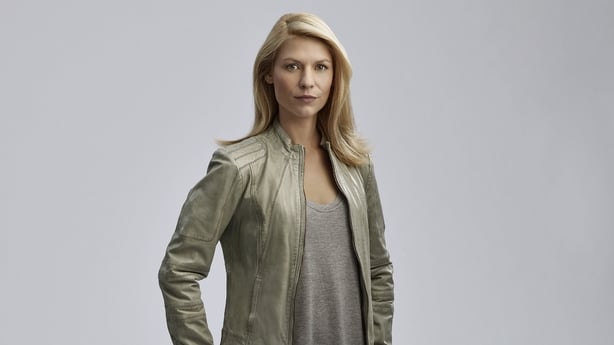 Claire Danes will be back as conflicted operative Carrie Mathison in Homeland
In June, Homeland star Claire Danes revealed what kind of character Marvel is set to play, saying she will not be a thinly veiled Hillary Clinton figure, but instead "a composite of all the different candidates." Danes added that the character "challenges the norms (and) is a little scary for that reason," and the "she gets along with Carrie Mathison pretty well."
Homeland is back in early 2017 with a storyline set in New York. Earlier this month, the drama received four Primetime Emmy Awards for outstanding drama series, outstanding lead actress in a drama series (Danes) and outstanding directing for a drama series for Leslie Linka Glater.