New figures released on Thursday suggest that an estimated 750,000 people attended RTE's Reflecting the Rising event on Easter Monday, making it the largest civic event in the history of the state.
A series of free events took place across Dublin city on the day, including talks and exhibitions, live music, theatrical performances and family entertainment to mark the centenary of the 1916 Rising
Organised in conjunction with Ireland 2016, it was hailed by organisers as "the biggest public history and cultural event ever staged in Ireland."
In total over a million people came out on the streets on Easter weekend for the official state celebration of the 1916 centenary and the Reflecting the Rising event.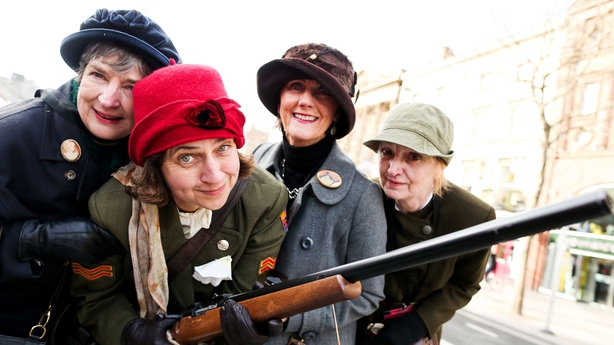 Speaking at an event in Dublin Castle today to assess the legacy of the 2016 Commemorations, the Director of Ireland 2016, John Concannon, said RTE's contribution to the centenary celebrations has been "immense".
He said that they are continuing to work with the broadcaster on a documentary and a finale event on New Year's Eve, the details of which will be announced at a later date.
Today's event brought together more than 150 people who were involved in the Ireland 2016 project. The Minister for the Arts, Heather Humphreys, said the country became a living theatre during the celebrations and added that the challenge now was for Ireland to build on the legacy of the commemoration.
She added that Ireland 2016 showed "what could be achieved through collaboration across government agencies and with the community".