Dominic West and his family will be moving to Limerick next year to turn Glin Castle, the 700-year-old ancestral home of his wife, into a boutique hotel.
The 46-year-old actor was heartbroken when he and his wife, Catherine Fitzgerald, were forced to put Glin Castle up for sale for €6.5 million because of the cost of its upkeep.
West, who recently starred in the hit TV drama The Affair, has revealed that the property has now been taken off the market and will be turned into a hotel.
''Selling up was absolutely heart-breaking for all of us, especially my moth er-in-law and my wife and luckily, we're reopening it as a hotel, all going well, some time next year.''
Catherine's father, the 29th and last Knight of Glin, Desmond Fitzgerald, died in 2011. Before his death, he attempted to turn the castle into a hotel in 2002, but failed and was forced to close it down seven years later due to the economic crash, when he also had to sell off €2.8 million of family heirlooms.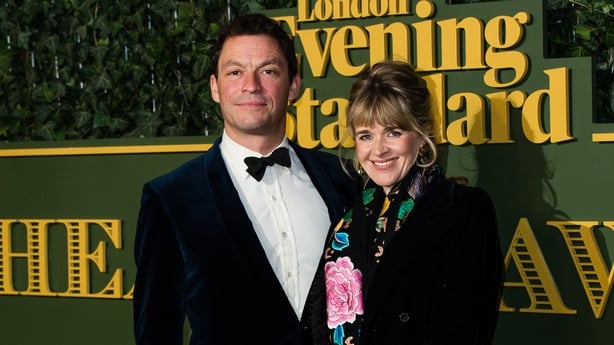 Dominic West and Catherine Fitzgerald tied the knot at Glin Castle in 2010
West says he is going to manage the hotel as much as he can and admitted he wants to be heavily involved in the project.
''I'm going to manage it. I want to be in charge or as much as my schedule will allow. Obviously there will be someone in place far more experienced and qualified than I coping with the day-to-day.
"But we want to be there. We're going to be heavily involved. That's why we're moving home to Ireland.
''We spend a large amount of time there already. It is for all intents and purposes home for us.''
The castle has previously been rented out in its entirety to rich and famous clients like Mick Jagger, Marianne Faithful and Talitha Getty.