Bob Geldof has criticised fans for wearing Primark clothing after unleashing a rant at a music festival.
The Blackrock boy made the rather misfiring punk provocateur outburst at a gig with The Boomtown Rats at the Brentwood Festival in the UK last weekend.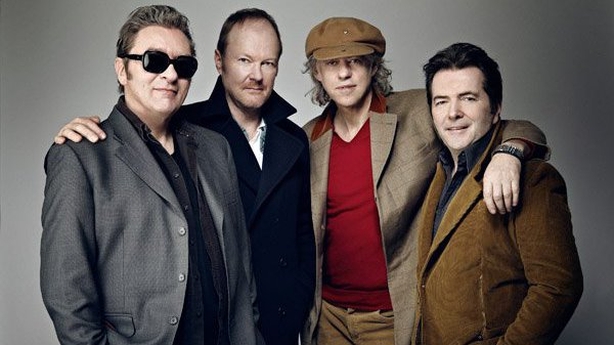 Dedicated followers of fashion: Geldof (second from right) with The Boomtown Rats
The always dapper multi-millionaire proclaimed to the crowd, "Brentwood, we are the Boomtown Rats".
"We are mega", he said, using an expression beloved of children's TV hosts in the 1980s. "And you are Brentwood. How do we know that you are Brentwood and we are mega?"
"Because I, for one, am wearing a f**k off pretend snakeskin suit."
Geldof, who was christened Bob The Gob during the Rats' 1970s heyday, then turned to his bandmates and said that they were "wearing f**k off cowboy shirts even though they live in London" before turning attention to the groups bassist, Pete Briquette, saying he was wearing "a f**k off purple suit with an elasticated waistband so that when he gets even f*****g fatter you won't notice".
The singer then turned to the audience "On the other hand Brentwood, you are wearing wall to wall f*****g Primark".
"This is a rock and roll festival. When you come to a rock and roll festival, dress for a rock and roll festival", he ranted.
Geldof, who was a prominent supporter of the remain campaign in the recent Brexit referendum, then turned his attention to politics.
"That song we just did was written at the end of 1975 when Margaret Thatcher became leader of the opposition", he said.
"What are you booing for? We're in f*****g Brexit land here guys. Yeah, we're Irish, we're still in Europe".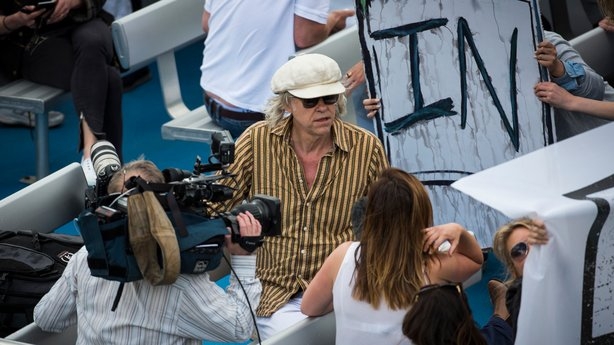 Geldof campaigning during the Brexit referendum
"It's just as well we wrote that song because this year is about Theresa May. She's gonna do you in." he proclaimed.
Local media in the area reported that many festival-goers walked out following Geldof's head throw.
Speaking to the Press Association, festival coordinator Laurie Edmonds said, "We deliberately put The Boomtown Rats on post-watershed in case there was any adult language."
"The comments about Primark are a well-known, tongue-in-cheek part of their act and were not deliberately aimed at our Brentwood crowd"
"We are genuinely sorry if anyone in the audience was offended by Sir Geldof's words,"she added.
Geldof's representatives declined to comment on the incident.
We need your consent to load this YouTube contentWe use YouTube to manage extra content that can set cookies on your device and collect data about your activity. Please review their details and accept them to load the content.Manage Preferences
Warning: plenty of strong language on this clip, pop kids