Brokeback Mountain star Jake Gyllenhaal is to return to the Broadway stage in another role that deals with issues of gay identity.
The 35-year-old Nightcrawler will star in a revival of Burn This by Lanford Wilson, a play set in the grim New York of the 1980s which deals with the relationship among a group of friends coping with the death of a young gay dancer.
The latest production marks 30 years since the play was first staged with a cast which included Oscar nominees John Malkovich and Joan Allen, who won a Tony award for her performance.
Gyllenhaal will take on the role of Pale who had been played by Malkovich in the original run and by Edward Norton in an Off Broadway production in 2002.
Tony award-winning director Michael Mayer will direct the play's Broadway run, which also marks the official re-opening of New York's Hudson Theatre, which was last used for plays in 1968.
"I am honoured to bring Lanford Wilson's gorgeous and timeless play back to Broadway in a new production starring Jake Gyllenhaal, whose stage work has been exhilarating and who is a dream choice for this role", he said.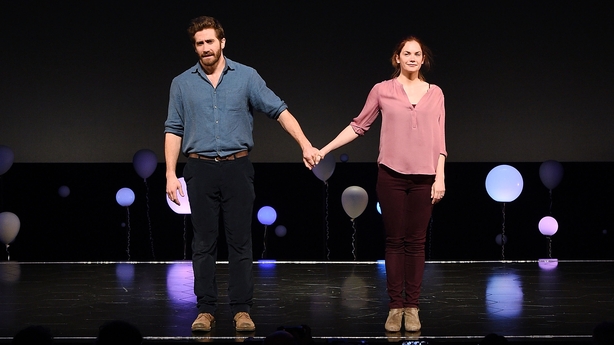 Jake Gyllenhaal and Ruth Wilson in the 2015 Broadway play Constellation
This will be Hollywood star Gyllenhaal's second run on Broadway, having appeared in English playwright Nick Payne's Constellations alongside Ruth Wilson in 2014 and 2015. The two-hander play was well received, with Wilson being nominated for a Best Actress Tony award in 2015.