Taylor Swift has responded to Kim Kardashian uploading videos of a phone call she had with Kanye West about the lyrics to his song Famous, saying the couple are engaging in "character assassination" against her.
Kanye's controversial song features the lyrics, "I feel like me and Taylor might still have sex, I made that b**** famous."
Swift slammed the lyrics as "misogynistic", with Kanye then claiming that he had called her on the phone to run the lyrics by her before including them on the track.
Kanye's wife Kim Kardashian came to his defence at the time saying there was video evidence of the phone call, with Swift's legal team reportedly stopping them from releasing them.
Taking to Snapchat on Sunday night, the Keeping Up With The Kardashians star shared the video with her followers in a series of snaps.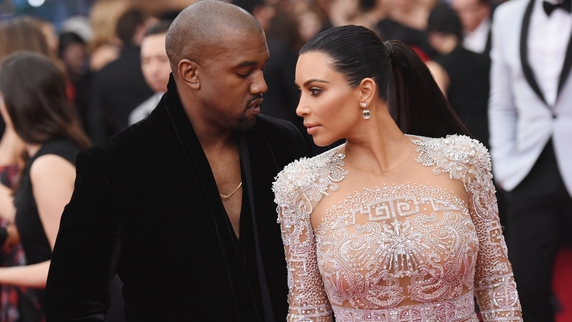 Kanye West and Kim Kardashian
In the video Kanye can be seen on the phone with Swift. After reading the lyrics to the Blank Space hitmaker, Kanye said he called her because "All I give a f*** about is you as a person and as a friend, I want things that make you feel good."
Swift referred to it as "like a compliment, kind of" and that his intentions were "sweet."
"I don't want to do rap that makes people feel bad," Kanye said, while Swift replied, "Umm, yeah I mean go with whatever line you think is better. It's obviously very tongue in cheek either way. And I really appreciate you telling me about it, that's really nice."
Kanye then said he "had a responsibility to you as a friend, you know, and I mean thanks for being so cool about it."
Swift is then heard saying, "Awh thanks. Umm yeah, I really appreciate it, like the heads up is so nice... Even asking or seeing if I would be ok with it and I just really appreciate it. Like I would never expect you to, like, tell me about a line in one of your songs."
She then went on to say," And you know, if people ask me about it I think it would be great for me to be like, 'Look, he called me and told me the line before it came out. Jokes on you guys, we're fine'."
We need your consent to load this YouTube contentWe use YouTube to manage extra content that can set cookies on your device and collect data about your activity. Please review their details and accept them to load the content.Manage Preferences
Taking to Twitter in response to the Snapchat story emerging, Swift said it falsely paints her as a liar.
Swift posted a screenshot of a lengthy note she had written with the caption, "That moment when Kanye West secretly records your phone call, then Kim posts it on the internet."
"Where is the video of Kanye telling me he was going to call me 'that b****' in his song? It doesn't exist because it never happened," the post reads. "You don't get to control someone's emotional response to being called 'that b****' in front of the entire world. Of course I wanted to like the song. I wanted to believe Kanye when he told me that I would love the song."
She continued, "I wanted us to have a friendly relationship. He promised to play the song for me, but he never did. While I wanted to be supportive of Kanye on the phone call, you cannot 'approve' a song you haven't heard.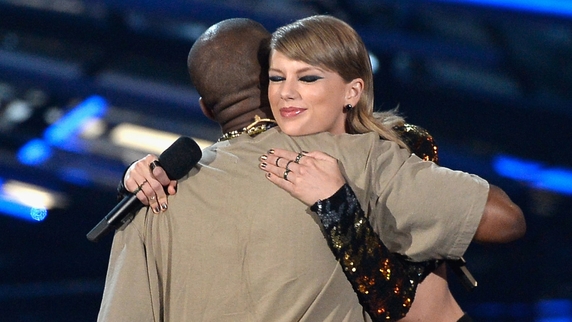 Kanye West and Taylor Swift appeared to have put things behind them when they shared a hug last year
"Being falsely painted as a liar when I was never given the full story or played any part of the song is character assassination. I would very much like to be excluded from this narrative, one that I have never asked to be a part of, since 2009."
That moment when Kanye West secretly records your phone call, then Kim posts it on the Internet. pic.twitter.com/4GJqdyykQu

— Taylor Swift (@taylorswift13) July 18, 2016