Pop Star Jessie J has ruled out a return to The Voice UK "any time soon" following the show's move to ITV from the BBC.
The 28-year-old singer, who served as part of the original coaching panel in both 2012 and 2013, has chosen to focus more on her music career.
The Price Tag and Bang, Bang singer has been spending her time working on the Australian version of The Voice, and has said that now she must work "extra hard" on her music career.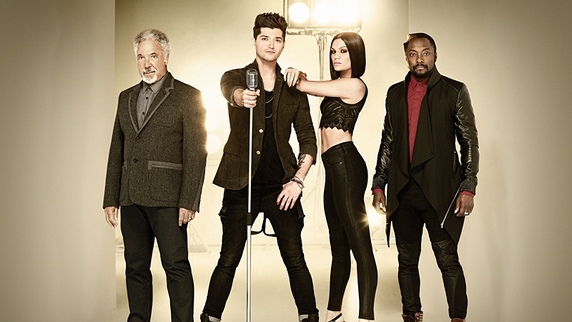 Jessie J was part of the coaching panel alongside The Script's Danny O'Donoghue
Speaking to the Press Association, the singer said "I want to get back to music and The Voice takes up a lot of time".
"I've loved doing it," she added. "I've done four series now, two in the UK, two in Australia".
When asked on whether or not she will return to the British version of the show, the singer said "No, not any time soon".
However, despite this, she said that she will always be a supporter of the show.
"I'd love to go on and sing but I have to get back to music and get back touring because that's really who I am and what I do" she said.
Jessie J's last number one was in 2014, where she teamed up with Ariana Grande and Nicki Minaj for Bang, Bang.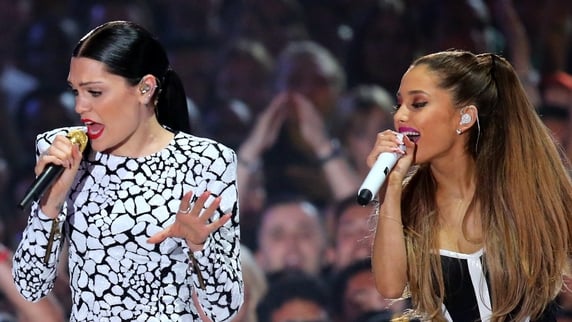 Jessie J (left) alongside fellow Bang, Bang singer Ariana Grande
She said that it was "hard" for professional singers to achieve success, after seeing previous winners of the show struggle to achieve top chart success.
"I think its hard for all of us", she said, "It's not an overnight success, I think its really just who it is and how hard they work".
"I mean I've haven't been around in the UK for a little while and you've got to work extra hard when you come back. I think it's the same for everyone.
"Songs have to be really great when you release them. Not expect, never presume, always work hard" she added.
The British singer, who's real name is Jessica Ellen Cornish was speaking at a screening of the new Ice Age movie, in which she plays Brooke the sloth, said she "wasn't shocked" that the show was moving from BBC to ITV.
"Change is great, the BBC had an amazing run with The Voice, I'm sure ITV are going to have some changes and it will only be positive."