John Carney's Sing Street has been tipped for an Oscar nomination, provided its US film company gives the Irish movie enough promotion around ballot time.
Now that the first six months of the year have passed, Hollywood insider website Deadline has compiled its list of possible Oscar nominees from the year in film so far - and they've thrown Sing Street into the ring.
"I loved Weinstein Company's Irish-based Sing Street from director John Carney whose previous films Once and Begin Again both gained traction in the song category," Deadline's Awards Editor Pete Hammond wrote.
"The company just re-released the movie in hopes of reviving its lacklustre box office, so maybe there will also be a push come Oscar and Globe time. It deserves better than it got."
Sing Street is set in 1980s Dublin and stars Ferdia Walsh-Peelo, Lucy Boynton, Jack Reynor, Maria Doyle Kennedy and Aidan Gillen. It tells the story of Conor, a pupil at a private school who is forced to relocate to a tough inner city public school when the recession hits his family.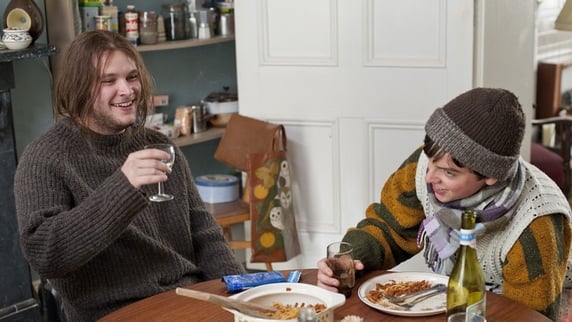 It is a grim time of double (stonewashed) denim, perms and mullets but Conor (Walsh-Peelo) is drawn to Raphina (Boynton), a mysterious and cool girl who lives nearby, and he aims to win her heart by inviting her to star in his band's music videos. Thing is, Conor doesn't have a band but he renames himself 'Cosmo' and gets together with friends and tries anyway, getting a crash course in Rock 'n' Roll from his older brother (Reynor).
The film received rave reviews following its screening at the Sundance Film Festival in the US at the start of the year.
Variety said the movie was "a heart-melting adolescent romance that gives teenage garage bands everywhere a better name" while The Guardian's four-star review said "it's been a long time since I've seen a Sundance premiere's fade to black bring on such rousing cheers. Conor's music is a call to dive headlong into adventure, and the big finish is cymbal-crashing crowdpleaser."
Read our review of Sing Street here.
The Sing Street buzz just keeps on coming, with Entertainment Weekly naming it among their 10 Best Movies of 2016 So far, in fifth place no less.
The publication hailed the picture as "the kind of old-fashioned crowd-pleaser the multiplex has been missing; a let's-start-a-band charmer set in the key of classic John Hughes with laughs and romance and, of course, a killer soundtrack."
Element Pictures' The Lobster also featured on their shortlist with the Colin Farrell and Rachel Weisz-starring film described as a "beautifully bizarre indie" and "the strangest love story of the year (hell, the strangest movie of the year, period)."
And in another bit of good news for Irish film, Viva also made the cut. Written by Mark O'Halloran and directed by Paddy Breathnach, Viva tells the story of a young hairdresser in Havana, with EW saying you will become "so immersed in the sound and colour of Cuba you can almost feel the humidity on your skin."