Author Cecelia Ahern is planning on taking a break from writing next year but assures readers she won't be gone for long.
Ahern, who is currently working on book No. 14, is planning on recharging her batteries in 2017, and says she looks forward to coming back from her break with a fresh outlook.
"When I had my daughter I took a year out and I'm not writing next year but I'm going to be publishing books. So I'm going to take a year out creatively," 34-year-old Ahern told the Irish Mirror.
"I'm really looking forward to it. I notice when I come back it's all fresh again. Everyone needs a little break."
The mum-of-two debuted her young adult novel Flawed earlier this year and reveals she declined the offer to write the script for its big-screen adaptation.
"I don't write the film script. I have been asked but I don't have time at all and the last two years I've written two books a year which has been really intense," she said.
"Secondly it's a very different craft and skill. I've told the story once and I don't feel like I necessarily want to tell it again in another way.
"I would if I had time but I've had choose. If I had a free year I would be more than happy to try it
"I'd be talking with the producers and writer a lot. Before I even sell it I speak to them to see if they get it - I make sure I sell it to people who are passionate about it and want to tell the story in the way I like."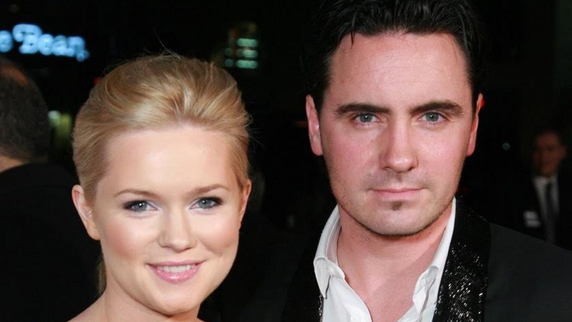 Cecelia Ahern with her husband David Keoghan
Ahern has sold over 4.9 million books worldwide with two movies based on her work - PS, I Love You and Where Rainbows End (U.S Love, Rosie).
She also co-created ABC comedy Samantha Who? with Donald Todd, which stars Christina Applegate and Melissa McCarthy.