Taylor Swift has topped the latest Forbes celebrity rich list with earnings of a whopping $170 million (€153m) in 2015.
The Shake It Off star's 1989 world tour helped her take in the top spot in the annual list, followed by boyband One Direction who pulled in $85 million.
Other top artists on the list included British star Adele at ninth place with earnings of $80.5 million, while Madonna racked up $76.5 million, followed closely by Rihanna at $75 million.
Reality star Kim Kardashian, who features on the Forbes magazine cover, was 42nd on the list with earnings of $51 million.
Kardashian shared a picture of her cover on Instagram with the caption: "Such a tremendous honour to be on the cover of @forbes! I never dreamed this would happen and know my Dad would be so proud."
She added the hashtag: "#NotBadForAGirlWithNoTalent"
Meanwhile, Beyoncé and her husband Jay Z were named as the highest-paid celebrity couple, pulling in an estimated $107.5 million over the past year. Queen Bey raked in $54 million, while rapper Jay Z followed closely with $53.5 million. 
They take over the title from last year's top-earning couple Taylor Swift and Calvin Harris, who parted ways in June. If Swift and Harris had stayed together, they would have retained their top-earning celebrity couple crown, earning more than double Beyoncé and Jay Z's total.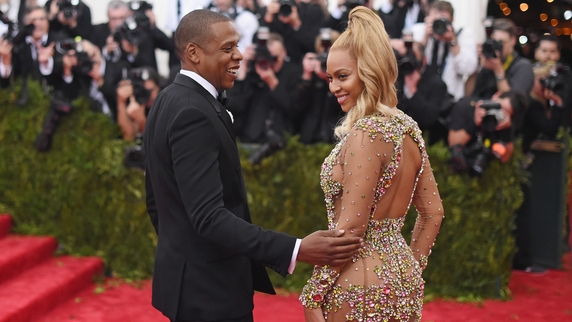 No surprises there - Beyonce and Jay Z are the world's highest paid celebrity couple