Tom Hiddleston politely dodged questions about his relationship with Taylor Swift when approached by news reporters in Australia.
The superstar couple flew to Australia from Swift's home in Rhode Island, where they celebrated the 4th of July together with a star-studded party. Hiddleston is down under filming Thor: Ragnarok.
While out for a morning run, the actor was approached by a 9News reporter who asked him if Swift was enjoying her time in the Gold Coast.
"I'm not going to answer that, if it's alright," Hiddleston said.
The reporter then asked what the couple were planning to do during their time in the area, to which he replied, "I don't know... It's just good to be back."
Hiddleston, who plays Loki in the Thor films, was full of chat about the upcoming instalment saying he "can't wait to get going" on the project.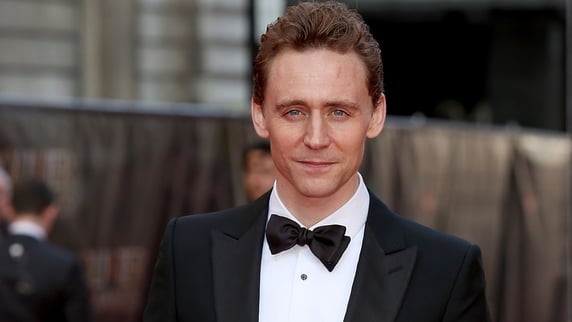 HiddleSwift were spotted on a dinner date on Sunday night, accompanied by eight bodyguards. The duo dined in an Italian restaurant and a crowd quickly gathered outside with fans hoping to catch a glimpse of the star pair.
"She was nice and said 'hi' to fans as she left, but kept her head bowed and she didn't stop for any selfies," an onlooker told Australian website SMH.com.
The couple appear to be enjoying a whirlwind romance, having been photographed for the first time together just last month; two weeks after Swift announced her split from Calvin Harris.
Since the first images emerged of Swift and Hiddleston looking loved-up on her Rhode Island property they have already met each other's parents – Swift's in Nashville, Hiddleston's in England - and taken a romantic trip to Rome.
Neither star has confirmed their relationship but one of the 26-year-old singer's best friends posted the first non-paparazzi shot of the pair to her Instagram account following Swift's Independence Day bash.