Road trip comedy The Young Offenders and coming-of-age drama A Date for Mad Mary have shared the Best Irish Feature award at the Galway Film Fleadh. 
The awards were presented at the city's Town Hall Theatre on Sunday night after another great year for the festival, which showcases the best of Irish and international films before their cinema release.
Based on the record 2007 seizure of €440m worth of cocaine off the Cork coast, The Young Offenders tells the story of two Cork teenagers (played by Alex Murphy and Chris Walley) who set off on their bikes in a bid to find a missing bale and strike it rich. Directed by Peter Foott, The Young Offenders will be released in cinemas on September 16. 
Directed by Darren Thornton and starring Seána Kerslake, A Date for Mad Mary follows 'Mad' Mary McArdle as she comes home to Drogheda after her release from prison. With her best friend set to walk down the aisle, Maid of Honour Mary discovers that she isn't a 'plus one' for the big day.
In a second win for A Date for Mad Mary, star Kerslake was also presented with the Bingham Ray New Talent Award at the Fleadh. 
Best Irish Feature:

Joint Winners

The Young Offenders
A Date for Mad Mary #FilmFleadh pic.twitter.com/SFdAwB8o7W

— Galway Film Fleadh (@GalwayFilm) July 10, 2016
The award for Best Irish Feature Documentary went to Frankie Fenton's It's Not Yet Dark, which tells the story of Irish filmmaker and author Simon Fitzmaurice's life with Motor Neuron Disease.
Narrated by Colin Farrell, It's Not Yet Dark is based on Fitzmaurice's acclaimed 2014 memoir of the same name. Cinematographer Kate McCullough was also honoured at the Fleadh for her work on the film.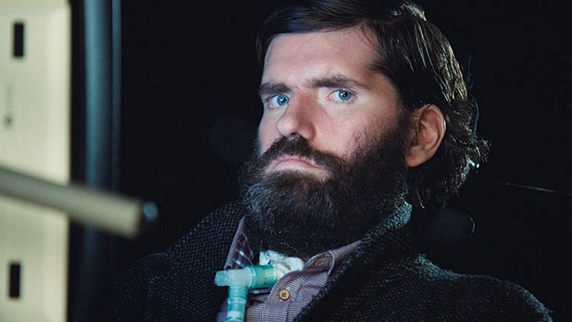 Simon Fitzmaurice in It's Not Yet Dark
Second place in the Irish Feature Documentary category went to director Brendan J Byrne's Bobby Sands: 66 Days, which will be released in cinemas on August 5.
David Kinsella's The Wall won the award for Best Human Rights Feature. Filmed in North Korea and Northern Ireland, The Wall juxtaposes the story of a North Korean poet with images of Kinsella's native Belfast.
In the animation categories, there were two wins for Vincent Gallagher's Second to None: Best Short and Best Animation, while Graham Cantwell's Lily won the award for Best Short Drama. Following their wins both films now go forward for consideration on the longlist for next year's Oscars.
Director Jim Sheridan received the Fleadh's Galway Hooker Award, which was presented to him by actress Ruth Negga.
Jim Sheridan accepting his Galway Hooker.

The highest honour at #FilmFleadh pic.twitter.com/e30zEdiCOy

— Galway Film Fleadh (@GalwayFilm) July 10, 2016
In the international categories, Moondogs was named Best First Feature, with Hunt for the Wilderpeople Best Feature and Maya Angelou: And Still I Rise Best Feature Documentary.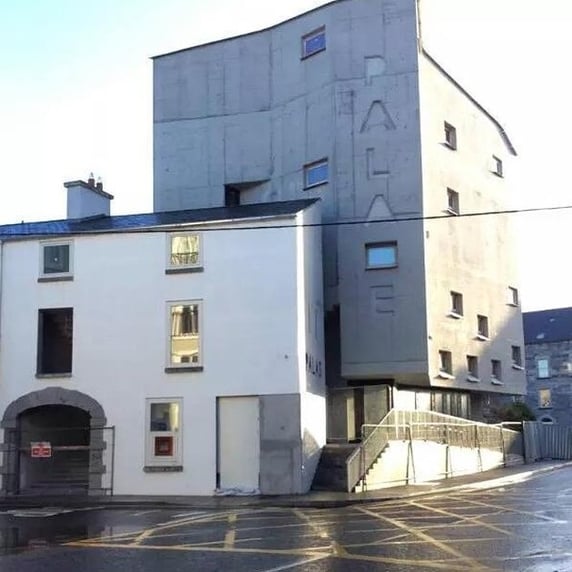 In other Galway film news, the Minister for Arts Heather Humphreys, confirmed that Element Pictures are taking over the management, completion and operation of the long-awaited art house cinema that Picture Palace. Minister Humphreys also confirmed she is approving a final funding injection of €255,000 from her Department to complete the fit out of the three screen cinema.
Element Pictures are one of Ireland's most successful film production companies – with recent productions including Room and The Lobster – and also operates Dublin's Lighthouse Cinema.
It is expected the Picture Palace will be open to the public by mid-2017.
Other winners at the Fleadh:
Best First Short Animation
Joining Dots, directed by Fiona Ryan
Best Animated Sequence in a Short Film 
The Lost Letter, directed by Kealan O'Rourke
Best First Short Drama
Groundless, directed by Eimear Callaghan
Best Short Documentary 
Séan Hillen, Merging Views, directed by Paddy Cahill
One Minute Film Festival Award
Carolyn Wagner for Something Borrowed
Best Cinematography in a Short Film 
Wifey Redux, cinematography by Daniel Katz
Pitching Award
Janet Hayes for Edges
Best First Irish Feature
Sanctuary, directed by Len Collin