Dolly Parton insists she isn't worried about making ''big hit records'' anymore and would rather concentrate on music which is more ''personal'' to her.
The 70-year-old 9 to 5 singer admitted she doesn't focus on topping the charts or make records for commercial success.
''I'm one of those people, I don't do it for commercial reasons. I just write what I write and I sing what I sing and I just get in and do it.
"At this point in my life I'd probably have more success if I would work with other important people, but my songs are just so personal," Parton told Billboard magazine.
''If I'm looking for big hit records, I'd probably go looking for a big producer, but for now I like doing what I'm doing and I'm happy and content with that. And my true fans accept that.''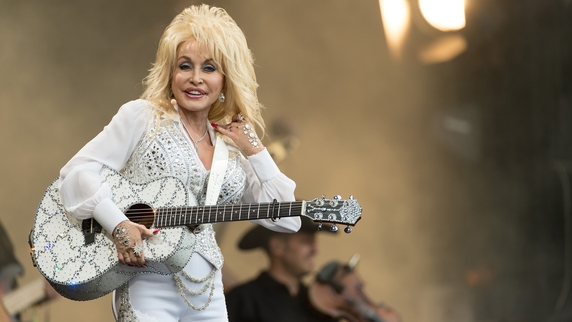 Parton previously admitted she will ''never retire" and said the only thing that would stop her from performing would be ill health.
''The only thing that would stop me is if I just couldn't do it for health reasons, but as long as I can do it I want to do it. I'll never retire. I wouldn't know what to do. I'm excited every day. I still love it," she said.
The singer added that she leads a simplistic lifestyle and loves to relax by taking it easy at home with her husband Carl Dean.
 ''We [husband Carl Dean] like to get out in our little RV and just be simple. I love to read, I love to cook, I love to be with my husband. I put on my little comfy clothes - I call them my baby clothes - and we just relax.
''He loves to go on vacation or on little trips, but he doesn't want to be gone a long time. He wants to be mostly around the house. He knows I'm just the opposite. I can't go enough places. I can't do enough things. He loves that.''