Beyoncé hits Croke Park tonight on her Formation tour with a show that combines righteous fury with good time party music. But how did she develop and grow from mere pop star to a feminist icon bestriding the globe? Here's five reasons why Queen Bey runs the world of pop.
The songs
From her first dawning as a member of the not-quite-as-good-as-TLC girl group Destiny's Child to powerhouse singer of modern anthems, Beyoncé has certainly become a lesson on how to develop as an artistic. From breakout hits and hen party favourites like Bootylicious and Independent Women Part I, she has grown into a serious-minded artist on latest album Lemonade - an collection that seemed slice open the body politic in the US while the likes of Rihanna made sensationalist "event" pop videos. Beyoncé may not write all her own material (and let's not forget that for all it's righteous woman appeal Lemonade was overwhelmingly co-penned with men) but she has become an all-dancing, all-singing human jukebox.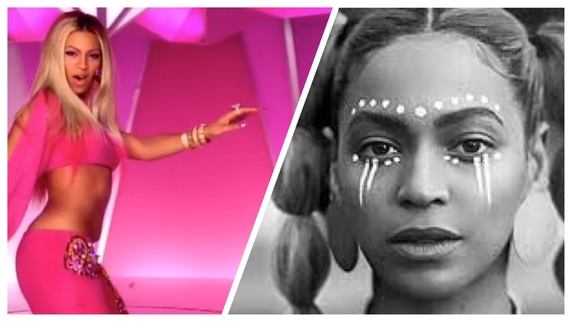 She maintains an aura of mystique
In an age - and a music industry - of instant gratification where performers seem more concerned about "visibility" and social media traction than good songs and performances, Beyoncé seems almost remote and unknowable but never aloof. Unlike Taylor Swift, she doesn't deliver on-stage homilies worthy of The Brady Bunch and neither does she suffer from the scourge of the modern pop star - the need to be loved. Beyoncé commands the respect and adoration of her Beyhive just by being Beyoncé. That's easy when you're a million-selling artist with a strong back catalogue and most likely a hell of a lot more to say but Beyoncé, at the ripe old age of 34, now has the staying power and iconhood that lesser and lesser talented wannabe seem to think is based on Instagram followers and dull shock tactics. Less - and we don't mean clothes - is more with Beyoncé.
Family come first
She's an icon to millions, but Bey always puts her family first and isn't afraid to share the love with them. Whether she's wearing a "Mrs. Carter" bomber jacket while out and about with husband Jay Z and their daughter Blue Ivy, joining her sister Solange on stage at Coachella, or bringing her loved ones out on tour, Beyoncé is all about family.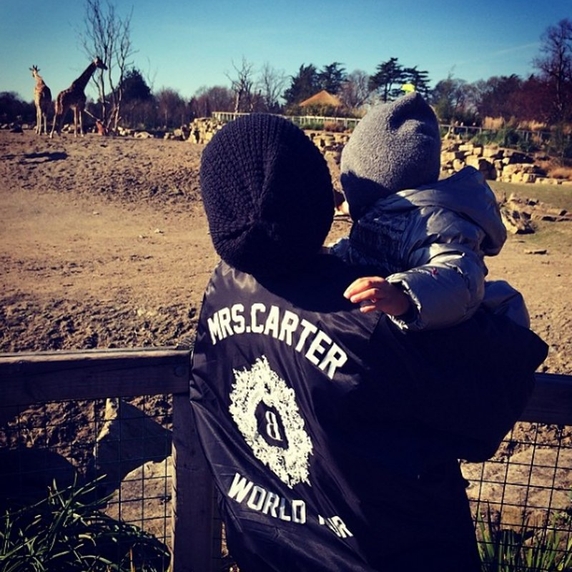 While she keeps a lot of that family life to herself, she never shies away from showing off some of her incredible holiday snaps with her Beyhive and her Instagram is a sight to behold. From lounging on boats (the Carters just love boats), soaking in some culture in the Louvre, playing on the beach, dressing up for Halloween, she takes every chance she can to spend some quality time with her nearest and dearest.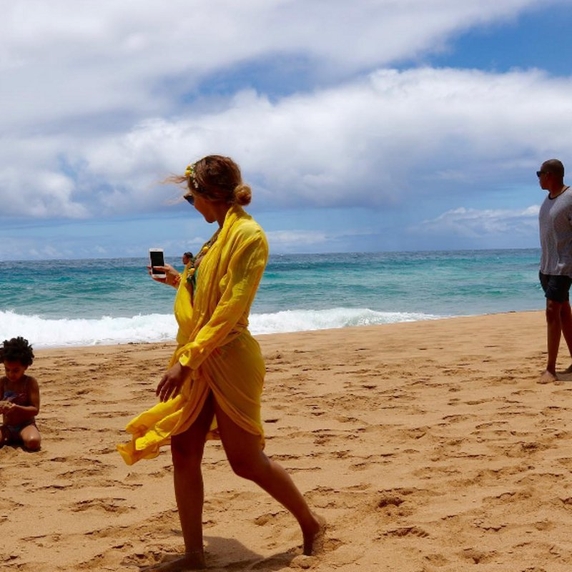 She's not afraid to be political
You want a strong, powerful, independent black woman who isn't afraid to share her beliefs? Then look no further than Queen Bey. Throughout her career, Beyoncé's lyrics have unashamedly celebrated 'girl power' (Independent Women, anyone?) and even as she cultivated a fierce and sassy on-stage image, she always took time to remind her fans that she was a feminist first and foremost.
Run the World (Girls) was another anthem of female empowerment and then during her performance at the 2014 VMAs - lest there be any doubt – she slid across the stage as the wall behind her lit up with the word 'FEMINIST'.
But that was nothing to the storm of publicity that greeted the release of her new album Lemonade. The very visible celebration of black culture in the lyrics and visuals epitomised in the lead single Formation with its nod to Hurricane Katrina and the Black Panthers, riled a lot of commentators and generated acres of analysis. It was as if they'd all suddenly that Beyoncé was in fact an African-American woman.
In the past week, she wrote an open letter to fans urging them to support the cause of Black Lives Matter in the wake of the shooting of two innocent black men by white police officers in the US. She also held a minute's silence at her Glasgow concert on Thursday night in memory of the two men - the tribute took place before the fatal shootings of five police officers in Dallas on the same night, so expect some tribute or mention of that tragedy in Croke Park.
Heck, if all that wasn't enough, there's even a class at Rutgers University in New Jersey called 'Politicizing Beyoncé', which allows students to explore race, gender and sexuality in America via the singer's music.
The show
As we will see tonight in Croker, Beyoncé's live performances are always on fleek. Few can rival the showstoppers epic hair flips and slick dance routines.
It's fair to say that everything Queen Bey does is (Sasha) fierce and flawless.
Whether she is levitating amid a flurry of pyrotechnics at the MTV Video Music Awards, or scaling back for an intimate track, she never fails to slay. We really are Crazy in Love with Beyoncé. Everyone together now....Who Runs the World???