Irish comedy trio Fupin Eejits could be set to hit the big time after their six-second Vine clips were viewed by 200 million people and a new documentary about their surreal antics is set to screen at the Galway Film Fleadh and the Utah Film Festival.
Senan Byrne and Edward Whelan from Clonmel, who work as psychiatric nurses, and Kilkenny man Stevie Cahill - who chose comedy over glory as a Senior hurler for his home county - began uploading their skits and sketches to the social media site 18 months ago and they're fast gaining a reputation with fans, including Kendall Jenner and Joe Jonas.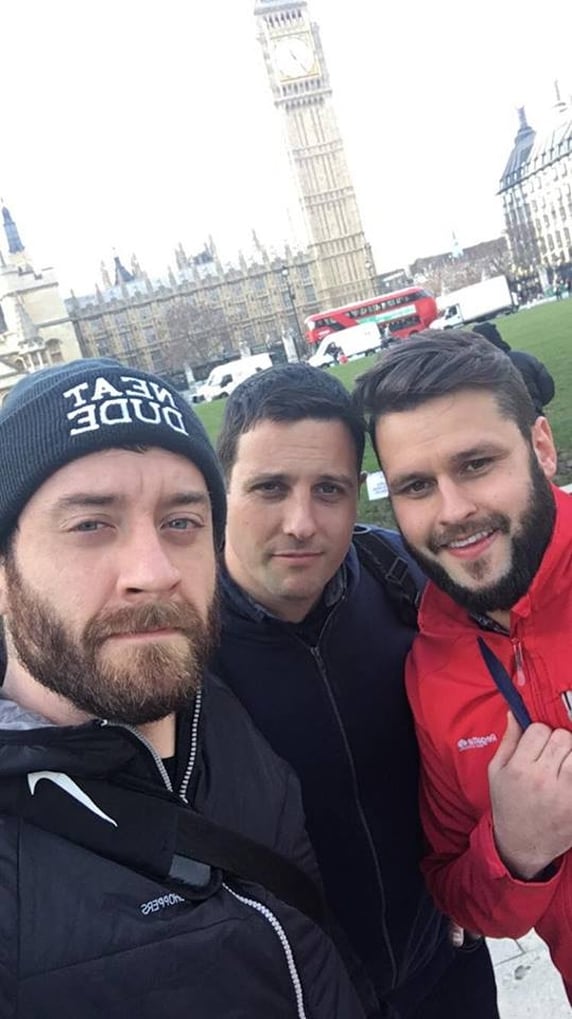 Fupin Eejits try to save England
Speaking on Breakfast Republic on RTÉ 2fm, Senan and Eddie said they have no plans to give up the day jobs and will continue to upload their Vine vignettes. "Most of them are off the cuff," said Eddie. "Our Vine is 6.4 seconds and you have to have a build-up and a punchline in that six seconds but half the time we're drunk or scuttered so it's easy."
Gone Viral, a new film about the trio, receives its world premiere at the Galway Film Fleadh this Sunday, July 10 and will also be screened at Utah Film Festival later this year.
Fupin Eejits have also posted longer sketches on their Facebook page and their recent take on the Leaving Cert has proved to be somewhat of a breakthrough for their anarchic short, sharp shock comedy.
Their priceless take on the all round benefits of sudocrem also proved to be winner.
"We're trying to get more Irish people vining," says Senan. "It's much more popular in the UK and the US."
Alan Corr @Corralan