The Abbey Theatre has paid tribute to the well known stage and screen actress Anita Reeves who passed away yesterday aged 67 following a short battle with cancer.
Reeves was best known for her roles in The Butcher Boy, Adam & Paul, Into The West and her extensive stage career.
Fiach Mac Conghail, Director of the Abbey Theatre paid tribute to the late star saying, "It is with sadness and deep shock that we have learned of the untimely death of Anita Reeves.
"It is heart breaking most of all for her devoted family Julian, Gemma and Danny. For all of us - her friends and the theatre community - we are at a loss as we grieve one of Ireland's most outstanding and talented actresses. I was blessed to be her friend and worked with Anita on many occasions. I will miss her both on and off the stage."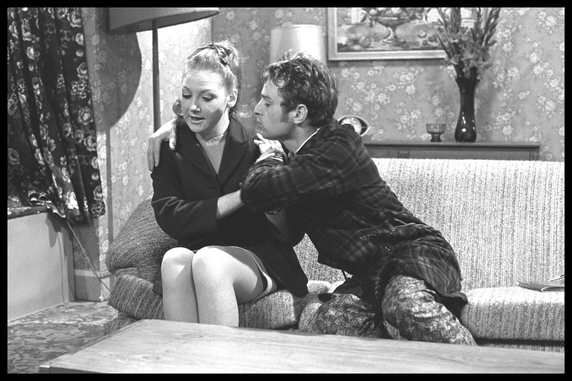 Anita Reeves appearing in the RTÉ TV series Southside (Pic: RTÉ Archives)
Reeves made her debut at the Abbey Theatre in 1976 in Village Wooing by George Bernard Shaw. Throughout her distinguished career, which spanned over forty years, she carved out a number of memorable roles for herself in the Abbey including productions of Romeo and Juliet, The Shaughraun, She Stoops To Conquer and the Frank McGuinness dramatisation of James Joyce's The Dead in 2012.
One of her most notable roles was her appearance as Maggie in the original production of Brian Friel's Dancing at Lughnasa for which she was nominated for an Olivier Award. More recently she played to packed houses around the country in the hit play Little Gem alongside Hilda Fay.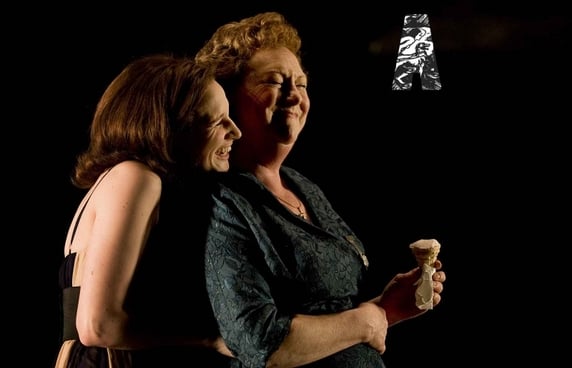 Anita Reeves as the Nurse in Romeo and Juliet (Pic: Abbey Theatre)
As part of a long-standing tradition to salute deceased actors, Fiach Mac Conghail and Joe Dowling paid tribute to Anita from the stage of the Abbey Theatre last night, while the actress Barbara Brennan paid her own tribute at the Peacock. Afterwards the audience in both theatres gave her a standing ovation.
Friends from the world of stage and entertainment have also been paying tribute to the late actress.
Just looking at Anita Reeves made you smile. She had funny bones a huge heart and bags of talent. RIP

— Risteárd Cooper (@risteardc1) July 7, 2016
Hard to believe Anita Reeves has left us. I join so many others in saying how much I will miss her.

— David Downes (@DavidADownes) July 7, 2016
Very sad to hear of the passing of Anita Reeves. A sublime talent.

— THEATREclub (@THEATREclub) July 7, 2016
V sorry to hear about the passing of Anita Reeves. A great actor and a very lovely person. Always enjoyed our chats. May she rest in peace.

— Darragh Doyle (@darraghdoyle) July 7, 2016
Terribly saddened by the passing of our great Anita Reeves. A woman of unimaginable kindness and grace. A light has gone out.

— Kate Gilmore (@_kategilmore) July 7, 2016
Anita Reeves: the funniest, most generous, sweetest woman and actress. Hard to comprehend all that energy and talent could be gone. RIP.

— ((( Justine ))) (@JustineMitchel2) July 7, 2016