Almost two dozen rejection letters over a twenty three year period may have wounded the spirit of other writers. But Belfast novelist Rachael Kelly, wasn't one to be phased by such setbacks and thanks to huge reserves of grit and determination her debut sci-fi novel Edge of Heaven has finally hit the bookshelves.
Rachael - or RB as she calls herself - began writing the first draft of Edge of Heaven in 1995, when she was just fifteen. Now 37, the author and self-confessed Trekkie says that her love of writing fiction is why she kept going for so long with the novel.
"I love messing around with words and finding new ways of expressing things. You can explore worlds of the imagination in science fiction, I find it incredibly good fun to construct an entire world, where you build your universe from scratch, " she says.
The action in Edge of Heaven unfolds in plague-ravaged Creo, a 21st century city of a thousand languages which is depicted in exhaustive detail in Kelly's vividly literate narrative. Walls are built of alumina-concrete within which tiny sensors flip the Circadian routines from day to night. Seven-storey, 18-lane gates lead to the lower city, Creo Basse, where the sins of the past come to haunt in the shape of the great plague, the cataclysmic event at the heart of the tale.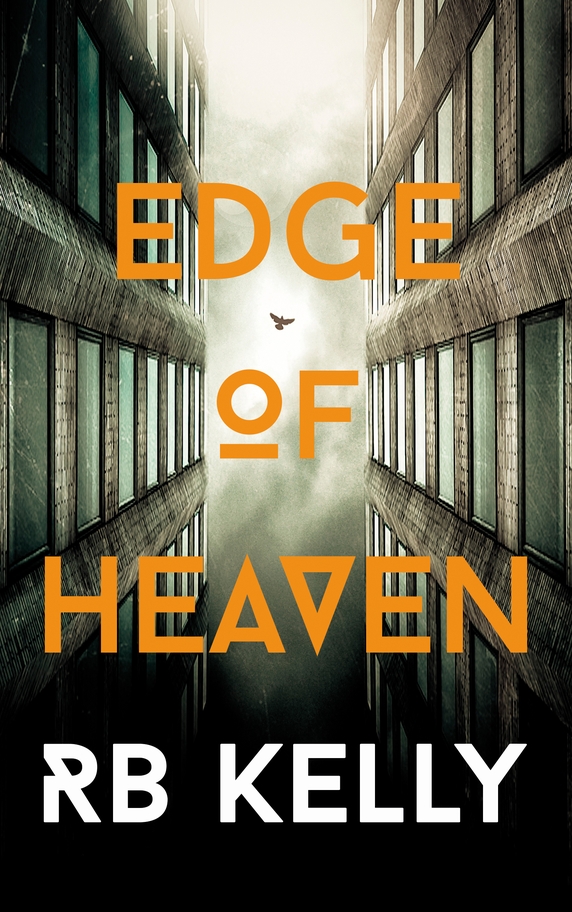 Rachael readily admits that while she has created a fictional city in fine detail, she was heavily influenced by her own experience of growing up in Belfast in the '80's. She says her native city can be gleaned here and there between Creo's alumina-concrete walls, not least its Irish rain, described at one point "as a vertical wall of water".
Her chief character Danae Grant has a secret which should it become public could cost her her life. On the night she meets a man called Boston Turrow, marshal law is declared and both their lives are changed utterly thereafter.
"It's about Danae's search for self and trying to find who she is in a world that doesn't really have a place for her. She has to make the decision – what is more important to me?", says Rachael.
A screen-play has been already been optioned by a local film production and a sequel is already been planned. On top of that she recently got married. Not a bad month then, with a wedding, honeymoon, and her first book in the same few weeks.
"The good part was that there was a two-and-a-half week's holiday at the end of what was probably the busiest two weeks of my life. We've been really relaxing since then", she joked on the phone from her honeymoon hotel in Sardinia.
Edge of Heaven is published by Liberties Press in paperback. Read the full interview here