The annual Galway Film Fleadh starts on Tuesday, with over 150 movies for audiences to look forward to over its six day run. Harry Guerin picks out a handful of the ones that he's excited about, and finds out more from the people who made them.
Creative Control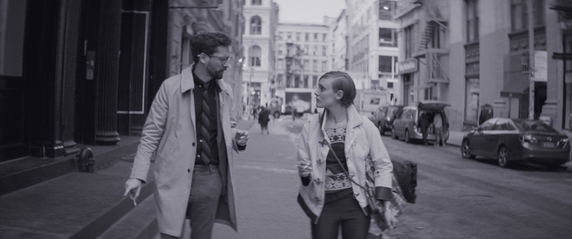 Winner of the Special Jury Award for Visual Excellence at the world famous SXSW festival in the US, Benjamin Dickinson's Creative Control opens this year's Fleadh. The story is set five minutes in the future as ad executive David Conway (played by Dickinson and named in honour of his Irish great-grandfather) borrows the 'Augmented Reality' glasses from the campaign he's working on to bring a different outlook to his own love life. "It's about the three-headed hydra of technology, drugs, and consumer capitalism," says Dickinson as he gears up for his first visit to Ireland.
"It's about addiction, it's about the inability of privileged persons to have intimate relationships with one another, and it's an attempt to find the humour in all of that. I expect Irish audiences may have some familiarity with these themes. I hope so; if not, at least the images are nice to look at!"
Tuesday July 5 Town Hall Theatre
In View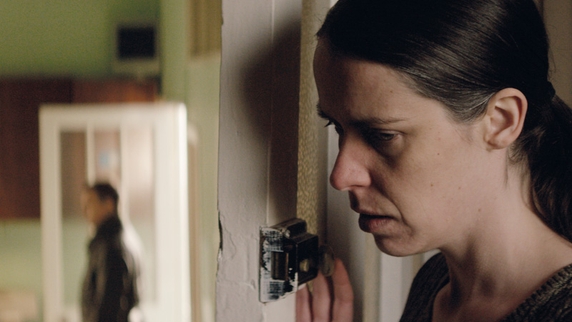 Caoilfhionn Dunne brought contract killer Lizzie unforgettably to life in RTÉ's Love/Hate, but her role in this drama may prove to be just as big a talking point - this time as part of the national dialogue on depression. Dunne plays Ruth, an alcoholic Garda trying to come to terms with the loss of her baby and husband in writer-director Ciarán Creagh's film. Given the power and nuance of Creagh's script for the Colm Meaney-starring homeless drama Parked, much is expected of his debut feature.
"It's an emotionally suffocating experience that, while uncomfortable, is incredibly potent and Caoilfhionn Dunne as Ruth is magnificent," he says. "I know people have to say this and that, but when you see her in this she is just amazing."
Thursday July 7 Town Hall Theatre
The Automatic Hate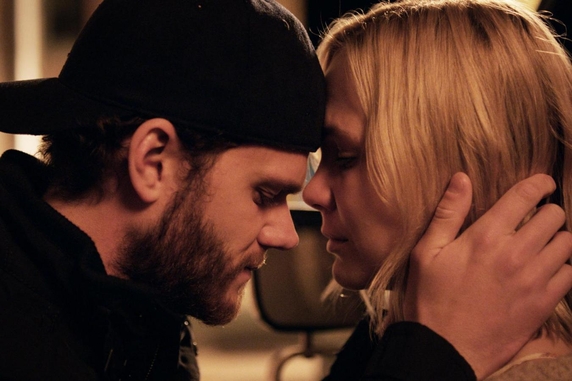 American director Justin Lerner is making his second visit to the Fleadh, having brought his first film, Girlfriend, to the City of the Tribes in 2011. His follow-up tells the story of Davis Green (Running with Scissors star Joseph Cross) who receives a late-night visit from Alexis (Adelaide Clemens) - the cousin he never knew existed. So just what tore their families apart?
"It's the type of film that's best experienced in a large crowd on a big screen," says Lerner, "given the subject matter and some of the more intensely awkward scenes, namely, the 'family dinner sequence', which has not failed in any of the seven countries where we've screened to elicit shouting, gasping, and screams.
It will be fun to see what Ireland thinks of the film. If anything, it will make anyone with their own crazy family feel a little better about it all!"
Thursday July 7 Cinemobile
Tiger Raid
Domhnall Gleeson had quite the 12 months with Brooklyn, The Force Awakens etc, but 2016 looks like being the year when brother Brian really gets in on the big screen - ahem - action, starting with this Middle East-set thriller. Based on Mayo man Mick Donnellan's play Radio Luxembourg, it tells the story of two mercenaries (Gleeson and Damien Molony) who are en route to kidnap a powerful man's daughter when their past catches up with them.
Donnellan has also adapted the story for the screen and says it's a "great buzz" to see Tiger Raid come to the city where his play premiered in 2014. As to what's in store for the Fleadh audience, he says: "The tension is almost unrelenting until it's burst by the black comedy that reminds us we're in a highly volatile world where any amount of violent things could happen - and usually do!" We like the look of them stripes.
Thursday July 7 Town Hall Theatre
The Wall
Really intriguing one this - filmed in Belfast, and North Korea. Director David Kinsella wanted to make a documentary about a poet in North Korea but the regime saw the film as a vehicle for propaganda. So, changing tack, Kinsella filmed in such a way that his visuals could be overlaid with animations when he left North Korea to tell the real story.
But there's a deeply personal element, too, as Kinsella realised that the North Korean line of "all foreigners are spies and evil" was the one he had been told as a child in Belfast. "People need to know," he says. "They need to realise, that if you let someone else define reality, you become a mindless slave. Everybody should see for himself. Learn for himself." You could spend an hour just gorging on the visuals in the trailer.
Thursday July 7 Cinemobile
Bobby Sands: 66 Days
When Republican Bobby Sands went on hunger strike in the Maze Prison in 1981, director Brendan J Byrne was a teenage Belfast schoolboy, and he describes the events of that year as a "seminal moment" in his young life. "There have, of course, been several fiction films made already which have dealt with Bobby Sands," he says, "but I felt that a significant narrative deficit remained in terms of understanding who Bobby Sands was.
"I've focused my attention on the real Bobby Sands through an exploration of his ideology, his writings and the foundations of his Irish Republican heritage. Who was he, where did he come from, what politicised him, and what eventually drove a young 27-year-old father of one to pursue a deadly hunger strike against the wishes of the IRA leadership?"
Friday July 8 Town Hall Theatre
Lost in France
The Glasgow music scene of the 1990s carved out its own little republic in the mind of young Irishman Niall McCann. So when McCann was searching for an idea for his second documentary he looked across the water for inspiration and found a great hook. Way back when, a bunch of Glasgow bands loaded up the buses and headed off to play a gig in remote Brittany.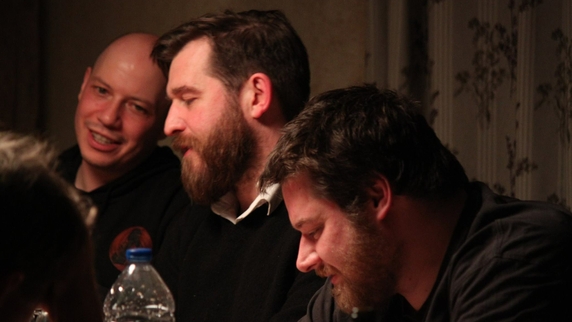 "This trip, it seems, was a punctuation point between childhood and adulthood, music as a hobby and music as a livelihood," says McCann. "The idea occurred to me to try and take them back there, to that little town in France in the middle of nowhere, and give them the space to reflect on their lives, their art and their friendships." So, a trip down memory lane with the best of soundtracks - but also an opportunity to examine just how much making music has changed from those wonder years.
Friday July 8 Cinemobile
A Date for Mad Mary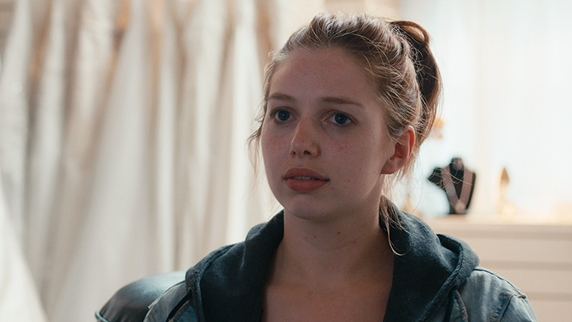 Director Darren Thornton made a lot of friends at the Fleadh back in 2007 with his short Frankie, and now he's hoping for the same kind of feedback from the Irish premiere of his first feature film. Just released from prison 'Mad' Mary McArdle (Seána Kerslake) comes home to Drogheda but finds a lot has changed since she's been away.
Best friend Charlene (Charleigh Bailey), meanwhile, is getting married and Mary will be the maid of honour. But there's a catch: Charlene won't put Mary down as a 'plus one' because she reckons Mary won't be able to get a date. Mary, however, is out to prove her wrong. But will everything work out for the best just in time?
Friday July 8 Town Hall Theatre
The Young Offenders
A world premiere at the Fleadh and, by the looks of it, Irish feelgood at its finest. Having racked up the YouTube millions (views, that is) with his promo video for The Rubberbandits' Horse Outside, Peter Foott is out to capture the spirit of The Goonies and Stand by Me in his feature debut. The film is inspired by the record 2007 seizure of €440m worth of cocaine off the Cork coast, along with a less-publicised story: the 160-km bike adventure Foott took down to West Cork as a teenager.
"We were totally under-prepared and everything that could go wrong did go wrong on this trip," he laughs. "I just married the two stories together: my experiences of cycling down and that news story of the cocaine getting washed up." And so Foott's main characters Conor and Jock (played by newcomers Alex Murphy and Chris Walley) get pedalling in the hope of a finding a missing bale and striking it rich.
Friday July 8 Town Hall Theatre
History's Future
It's all about the timing... As Europe tries to make sense of the Brexit result, visual artist Fiona Tan's film is billed as "one man's odyssey through a Europe in turmoil". Adam & Paul's Mark O'Halloran plays 'MP' (Missing Person), a mugging victim who has suffered amnesia and is on a quest across the continent to try and put the pieces together and, perhaps, gain a new identity.
"The idea stemmed from the very recent past, everything that has happened here in the last eight years - the financial crisis, the ensuing crises," explains Tan. "In that sense it is very simple. I try to map for myself the feelings citizens of Europe, and that includes myself, are currently experiencing. But those feelings themselves are quite complex. Perhaps that makes the film a bit complicated. Also, there is no answer yet, no conclusion because we are still right in the middle of it..."
Saturday July 9 Town Hall Theatre
It's Not Yet Dark
Colin Farrell narrates this eagerly-awaited documentary, which tells the story of Irish writer-director Simon Fitzmaurice's life with motor neuron disease. It's Not Yet Dark is based on Fitzmaurice's acclaimed 2014 memoir of the same name, a book which Farrell described at the time of publication as "a beautiful love story".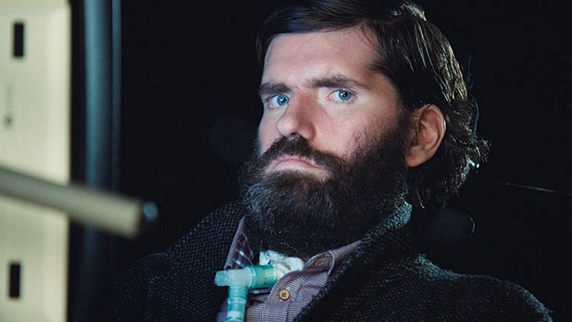 Despite the ravages of the disease, Fitzmaurice released his first feature film, My Name is Emily, earlier this year after its debut in Galway last summer and in It's Not Yet Dark director Frankie Fenton follows him as that big screen dream becomes a reality. "If I have managed to get even an ounce of the spirit and fight that flows through Simon Fitzmaurice onto that screen you will hopefully be in for an uplifting and life-affirming experience," he says. We have no doubts.
Saturday July 9 Town Hall Theatre
Mom & Me
Hankies at the ready - and probably not a dry eye in the house at the Irish premiere at the Fleadh this weekend. Having wowed audiences across Ireland back in 2010 with his longform love letter His & Hers - seventy women across the Midlands talking about the men in their lives - director Ken Wardrop returns to the ties that bind for his long-awaited follow-up. This time, however, he's focussing on the relationships between mothers and sons, with the US, and in particular the state of Oklahoma, as the backdrop. As with His & Hers, Wardrop's subjects are from all walks of life.
"As you get to a certain age and your parents get older you do worry about the future and how to look after them and so on," says Wardrop. "It's something that I think certainly inspired this film." If the trailer is anything to go by, it seems that the American Mammy and her Irish counterpart have a lot more in common than just the 'grown-up boys' in their lives.
Saturday July 9 Town Hall Theatre
The Siege of Jadotville
When first announced two summers ago, Dublin director Richie Smyth's film sounded like one of the most interesting Irish movies in quite some time. Streaming giant Netflix clearly thought so - it bought the rights for its 81 million subscribers around the world.
But it's the audience at the Fleadh that will have the opportunity to put eyeballs on The Siege of Jadotville first. Starring Fifty Shades of Grey's Jamie Dornan, it tells the true story of the 150 Irish UN troops under the command of Commandant Pat Quinlan (Dornan) who were attacked by forces loyal to Katangese Prime Minister Moise Tshombe in the Congo in September 1961.
No trailer yet, but you can feel the grit and tension in all the production photos released thus far.
Saturday July 9 Town Hall Theatre
Sanctuary
It looks like the Fleadh has found a really special film to close the festival again this year. When director Len Collin saw Christian O'Reilly's play Sanctuary about intellectual disability and romance he knew it should be a film. "It was funny, thought-provoking, heart-breaking, but most importantly, it was a world that's never been seen on film outside the documentary arena," explains Collin.Watch the trailer and feel your heart melt.
Playwright O'Reilly has written the script and stars Charlene Kelly and Kieran Coppinger have reprised their stage roles. "It's a film that will make you laugh, give you a lump in your throat perhaps… but the one thing it won't do is disappoint you," Collin maintains. "The world premiere is at the Film Fleadh… I want Galway to tell the world how good it is."
Sunday July 10 Town Hall Theatre