Amy Huberman has revealed that her idol who inspired her to get into acting was none other than Kylie Minogue.
The actress, star of comedy TV show Threesome and 2013 movie The Stag, admitted she was a Kylie superfan when she was younger, and envied Minogue's role in Aussie soap opera, Neighbours.
Speaking on Today FM this afternoon on Danny O'Reilly's new show A Different Side, Huberman said she "was a huge Neighbours fan".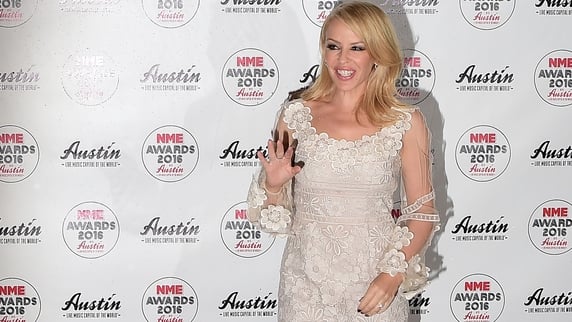 Despite Minogue making her name as a bestselling artist, her early career was spent acting on Neighbours, which clearly left a lasting impression on Huberman.
"That was one of the reasons I wanted to act. Then Kylie became a pop star so I was all over that. I was a member of her fan club", she said.
"My mum took me to a concert of hers for my birthday with some of my friends. It was such a big deal. I think as well when you're a small kid having someone like Kylie, speaking now as a mum, she was an Australian sweetheart so she was a good role model", she said.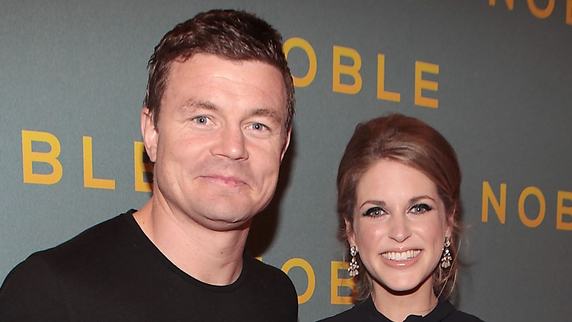 Huberman and husband Brian O'Driscoll
At the moment, Huberman and her husband, Irish rugby legend Brian O'Driscoll, are currently in London celebrating their sixth anniversary.
The couple attended Wimbledon yesterday, where they were treated to seats in the royal box to watch former SW19 champion Andy Murray defeat John Millman on centre-court, while also spending some time with former England captain David Beckham.
While the pair stayed in the Kensington Hotel for the weekend they left their two children Sadie (3) and Billy (1) at home in Dublin.
Huberman and O'Driscoll wed this weekend in 2010 in Leitrim.