The hugely popular Netflix political drama House of Cards has gone from strength to strength as the seasons progressed, but a show boss has now revealed that it could be coming to an end sooner than you might expect.
Filming on the fifth series of the Kevin Spacey and Robin Wright-starring series will kick off next month in Baltimore, and executive producer Michael Dobbs has revealed that the writers are contemplating how the show should end.
"That is a very interesting question and one that we are putting our minds to actively, because every show comes to a natural end," he told British paper the Daily Express.
"Look what they've done with Breaking Bad. Look what they've done with 24. It's a hell of a brand. It's been going now for 30 years - it was a success as a book, it was a success as a BBC television series, it is a huge success as a US series."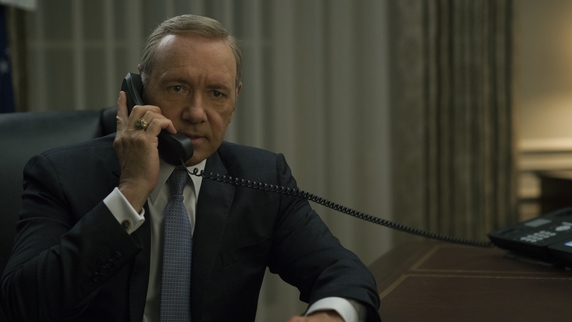 He added that other versions of the show could be produced, saying: "There are plenty of people from other parts of the world who want to make their version of House of Cards, which we're talking with.
"We'll see what happens with those. It is a global brand, so the question arises: what do we do with a global brand?".
So how about an Irish House of Cards? There's certainly no shortage of political intrigue and over the top characters to draw on that's for sure. Someone has even gone to the trouble of creating the opening sequence for a potential Irish version:
The last season of House of Cards mirrored political events in the United States as President Underwood faced off the challenge of a younger and more charismatic Republican rival - and his media savvy wife (played by Irish actress Dominique McElligott) - in the race for the White House.
It also saw Claire (Robin Wright) putting aside her aside her reservations about the state of their marriage in order to further her own ruthless political ambitions. The series ended tantalisingly as the pair prepared to make their bid to retain the Presidency.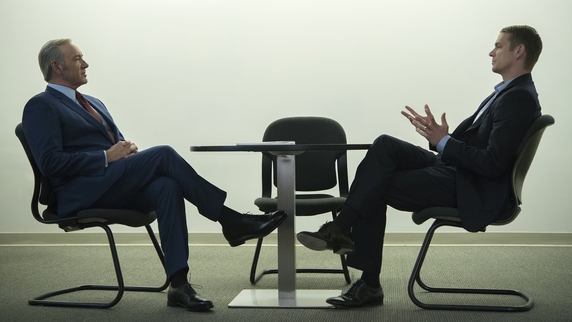 No doubt the real political drama in Washington will provide plenty of material for the writers- Kevin Spacey recently joked that turning on the news makes him think the political thriller "doesn't go far enough" in reflecting the real-life race for the White House.
The first four seasons of House of Cards are available to stream on Netflix.