TV3's Seven O'Clock Show host Lucy Kennedy has announced that she and husband Richard Governey are expecting their third child.
The Seven O'Clock Show posted a video on Twitter early on Wednesday showing a bun in an oven, and Kennedy confirmed her happy news live on air that evening. 
Oh... pic.twitter.com/wPfCki5vgw

— Seven O'Clock Show (@SevenOClockShow) June 29, 2016
"We are absolutely thrilled and very excited to announce that baby number three is in my tummy," she said.
The presenter said her children Jack, aged six, and Holly, aged four, are very excited and have offered their toys as presents for the new arrival. 
"We're due around Christmas Eve, please God," Kennedy added. "We can't wait."
It's going to be an extra special Christmas for us this year 'cause Baby Number 3 is arriving then!! We can't wait. Xxx

— Lucy Kennedy (@KennedyLucy) June 29, 2016
The show's producers said they would be looking for "big names" to stand in for Kennedy with co-host Martin King while she is on maternity leave.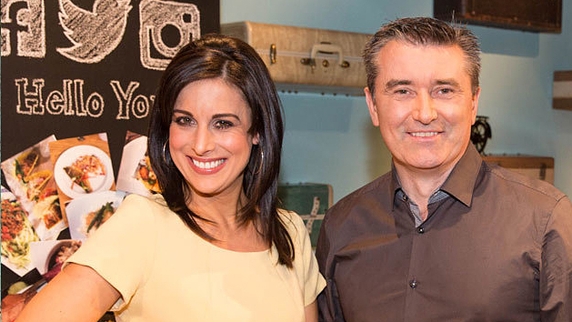 Lucy Kennedy with Seven O'Clock Show co-host Martin King