Bryan Cranston has said he would love to make a cameo appearance in Breaking Bad spin-off Better Call Saul.
The actor, who played Walter White in Breaking Bad, has said he would not hesitate to make an appearance in the prequel series because he knows the writers would do it in the right way.
"If they were to call me and say, 'We have this idea, we'd like...' I would say, 'Yes, you don't have to finish the pitch, I'm there. What do you want me to do?'," Cranston said on The Rich Eisen Show.
"I'll do whatever they want, because I know how careful they are and proprietary they are with those characters and storylines, and it wouldn't be something like, 'Oh, isn't that kind of a stunt casting kind of thing?' It would be something kind of unique and obscure and creative, and I'm all in."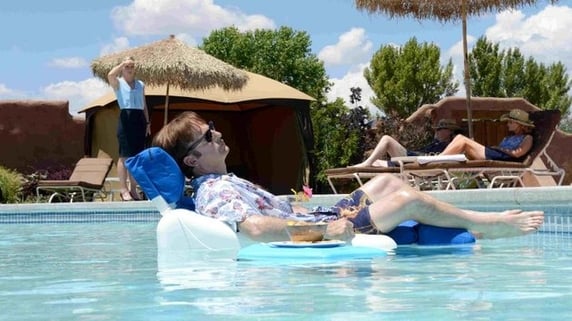 Bob Odenkirk as Saul Goodman in Better Call Saul
The star also revealed that he has been invited to guest-direct an episode of Better Call Saul, but he is unsure about taking them up on their offer.
"I'm debating whether I want to or not because I'm a fan of the show, and in order to direct, I need to know what no fan knows," he explained. "I need to go back and they'll tell me what's going to happen leading up to the episode and there's a part of me that says, 'That would kind of kill it for me as a fan to peek behind the curtain'. So I don't know if I am or not."