The Spice Girls have been forced to reschedule their 20th anniversary reunion tour to 2017 due to venue conflicts and they also plan to replace Sporty and Posh Spice for the shows.
The 90s girl band are marking twenty years since their debut single Wannabe next week, but fans will have to wait a little longer for those reunions gigs.
Melanie Brown, aka Scary Spice Mel B, says she's looking forward to celebrating with her bandmates next year, even though 2016 would have been the "perfect year".
"It's our 20th anniversary this year - this would be the perfect year," she told US chat show host Kelly Ripa on Live With Kelly, "But places get booked out, so what we're hopefully doing is planning on doing something to celebrate next year.
"It's something that we want to do and it'd be nice to celebrate and give thanks to all the fans," she added. "I'm not getting any younger. Let's hurry up and get this done."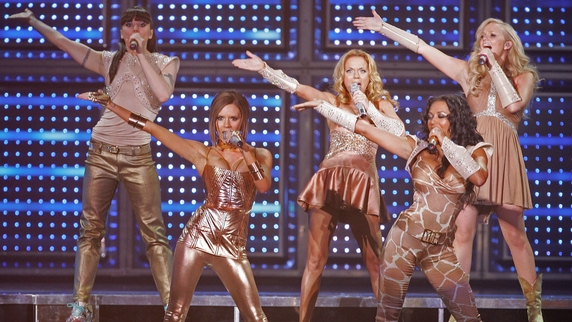 Victoria Beckham is not expected to take part in a reunion. She has previously said the group's performance at the 2012 London Olympics closing ceremony felt like a suitable end to their time together.
Melanie C has allegedly told the group that she'll only do it if it's all five of them.
A source recently told Life & Style magazine that a "formal announcement" about auditions for Posh and Sporty are set to be announced soon.
They said: "It wasn't a surprise that Victoria would decline the tour, but the girls really hit the roof when Mel C ditched too.
"The girls are going to be making a formal announcement about tryouts for their spots in the next few weeks.
"Posh and Sporty can be replaced."