Poor old Calvin Harris doesn't seem to be having much luck with cars - or romance - recently. Just weeks after he was involved in a crash in LA, the DJ, who recently split from Taylor Swift, was involved in a minor prang while trying to escape paparazzi.
The 32-year-old Scottish DJ was reversing his very large and very black SUV in a bid to flee snappers outside a gym in Beverly Hills on Monday and ended up scraping the door of his vehicle against a wall. 

As Harris left the gym to get into his car, a photographer asked him, "Who are you dating now?"


Video footage then sees that Harris is unaware that one of the back doors of his car is still open while he is attempting to reverse but ends up grazing the door against a wall. A true gent, he later tweeted apologised on twitter.
I got mad as hell at a paparazzi today, I'm sorry, you did make me back into a wall but I know you're just doing your job and I apologise

— Calvin Harris (@CalvinHarris) June 27, 2016
Harris was involved in a more serious car accident while travelling from LA to Las Vegas on May 21. He suffered cuts to his face in the crash and had to cancel several concerts.

He recently split with Swift, who is now reportedly dating English actor Tom Hiddleston.
Last week, Harris accused Swift of manipulating their relationship and controlling the media. He also revealed that he had "no idea what was going on" during their 15 months together.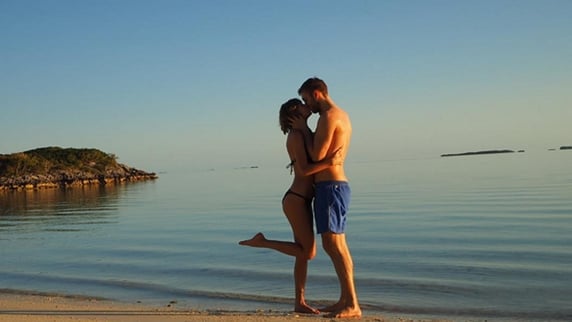 Harris and Swift in happier times
Harris, who Swift reportedly split up with via a phone call, responded to comments on his Instagram account on Thursday, referencing his break up with the pop star and her new romance with Hiddleston.
Harris quickly deleted his remarks, but screenshots of his account taken by fans show the musician didn't hold back. When someone asked him if he was jealous of the so-called 'Hiddleswift', Calvin wrote: "Not jealous sir, FREE."
Swift and Hiddleston's relationship was revealed after pictures were published of the pair taking a stroll along the beach and engaging in what appeared to be a tender embrace in Rhode Island.
There was some speculation that the pictures were staged, and Calvin appeared to confirm that, as he alleged ,the 26-year-old Swift "controlled the media and this situation. I had no idea what was going on. So that kind of makes it a lot worse from my perspective."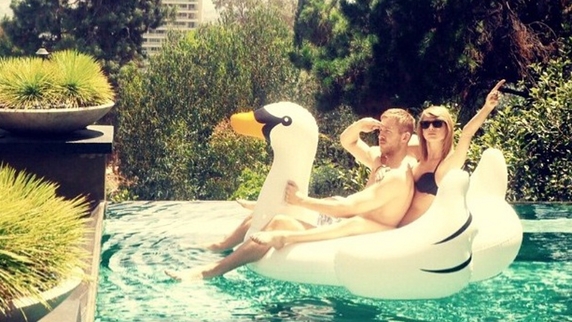 Swanning about
Following his split from Swift, Calvin tweeted that he still had "love and respect" for Swift, but he deleted this message and un-followed her on social media when he found out she had moved on. On Wednesday, Calvin confused fans when he decided to re-follow the her once again.
Asked why he decided to make contact with Swift once again, Harris honestly replied: "I cared too much and then I didn't care at all. I am a real person remember."
Another of his remarks appeared to confirm that it was Taylor who had finished the relationship, with Harris writing: "Bro I didn't leave anyone and she's def not sad. It's all good."
Calvin also responded to Swift fan account for their post which read, "For all we know Taylor broke up with him to be with another man and this is quite upsetting. I would be hurt by that too. He's not being mean. He deserves to feel free while he's single and not feel jealous."
Harris replied: "@butikeepswifting you're the only smart one at this point."