Lena Dunham has spoken out against Kanye West's music video for his song Famous, saying it is "one of the more disturbing 'artistic' efforts in recent memory".
The video which shows a group of naked celebrities sleeping next to each other, was apparently inspired by a painting, Sleep, by American realist artist Vincent Desiderio.
Kanye's video features wax models of a number of well know celebrities sleeping nude in a large bed with the rapper and his wife Kim Kardashian West.
Kanye took Vincent Desiderio's  "Sleep" & brought it to life with a modern twist.. if that isn't genius idk what is. pic.twitter.com/bSDddfQFNo

— RAY MUÑOZ (@raymunoz94) June 25, 2016
Taylor Swift, Bill Cosby, Rihanna, Vogue editor Anna Wintour, Chris Brown, Caitlyn Jenner and Donald Trump are among the celebrities portrayed in the video which was unveiled last Friday.
The explanation for the video, which is only available on the streaming service Tidal, was given by the rapper to Vanity Fair who told them,  "It's not in support or anti any of (the people in the video). It's a comment on fame."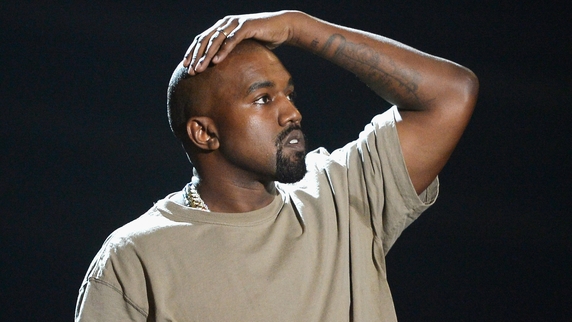 Kanye West
Taking to Facebook to share her distaste for the video, Girls creator and star Lena Dunham said it "hurt" her to look at the likeness of her close friend Taylor Swift, and women she admires, being used in such a way.
"I know that there's a hipper or cooler reaction to have than the one I'm currently having. But guess what? I don't have a hip cool reaction, because seeing a woman I love like Taylor Swift (f*** that one hurt to look at, I couldn't look), a woman I admire like Rihanna or Anna, reduced to a pair of waxy breasts made by some special effects guy in the Valley.."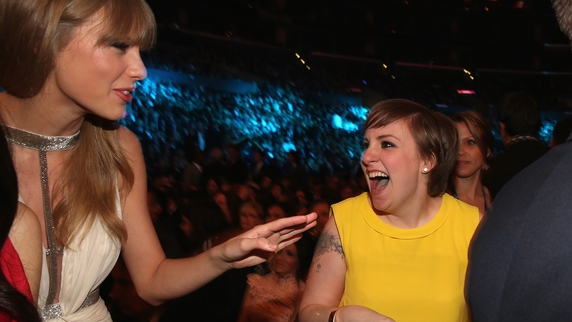 Dunham continued to say that "it makes me feel sad and unsafe and worried for the teenage girls who watch this and may not understand that grainy roving camera as the stuff of snuff films". She also said that the video gave her "a sickening sense of dis-ease."
Taylor Swift has reportedly called the video "misogynistic" and is quoted as saying she was "horrified" by its content.
The song has already courted controversy with the singer after Kanye claimed that Swift had given her blessing to the lyric "I feel like me and Taylor might still have sex/I made that bitch famous" something which she strongly denied.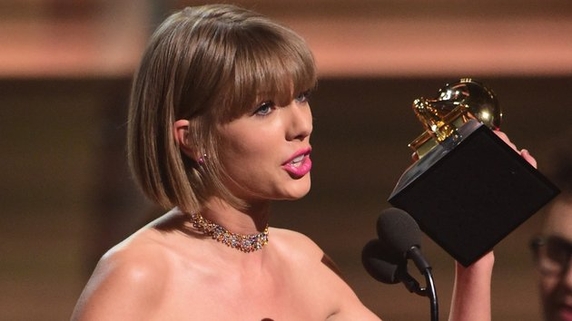 She took a dig at him during her acceptance speech at the Grammy Awards back in February saying, "I want to say to all the young women out there, there are going to be people along the way who will try to undercut your success, or take credit for your accomplishments or your fame."