An iconic yellow guitar owned by Prince and a lock of David Bowie's hair fetched $150,000 at an auction in the United States.
The Yellow Cloud guitar, which was Prince's instrument of choice during the late 1980s and was said to be one of his favourites, was sold for $137,500 by Heritage Auctions in Los Angeles to Jim Irsay, the owner of the American Football team the Indianapolis Colts and a well known collector of musical memorabilia.
Prince was frequently photographed with the distinctive yellow guitar and was seen playing it in numerous music videos and gigs until it was damaged in 1994.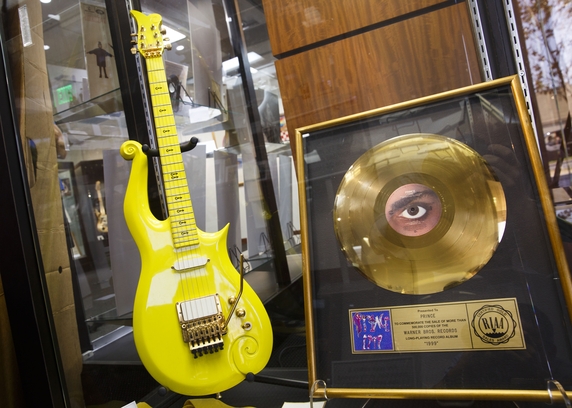 "As celebrity stage-used instruments go, this piece is as unique as Beethoven's piano or John Coltrane's saxophone," Garry Shrum, the director of music memorabilia for Heritage auctions said when it was put up for sale.
More incredibly, the lock of Bowie's hair fetched a staggering $18, 750 after being put up for auction by Wendy Farrier, a wig maker at Madame Tussauds in London.
The hair was snipped off in 1983 so she could use it to perfect the colour of a wig for the late rock star's waxwork.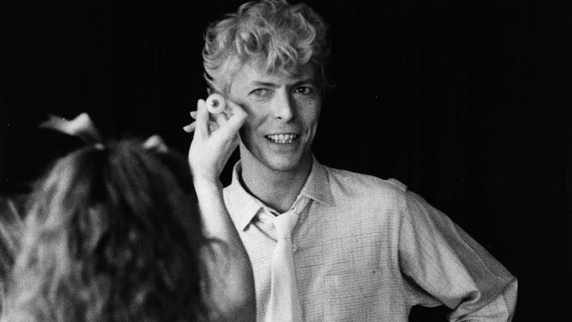 Before bidding took place, auctioneer Margaret Barrett said they had no idea how much the odd piece of Bowie memorabilia would fetch.
"We have sold a lot of celebrity hair in the past but never any of David Bowie's. This is pretty unique. It is difficult to predict how much it will go for but we recently sold some of John Lennon's hair, which was snipped from his head by his barber, for a huge sum".
Both music icons passed away earlier this year. Prince died from an accidental overdose at his Minnesota home in April while Bowie died of cancer in January.