Margot Robbie has said she learned a lot from working with Domhnall Gleeson, saying he is "unbelievably talented" and "one of the good ones".
The pair first appeared on screen together in 2013's About Time and are set to collaborate again in the upcoming biopic about Winnie The Pooh author A.A. Milne, Goodbye Christopher Robin.
Speaking about working with the Irish star, Robbie revealed that she feels she learned more from him than any of her other co-stars.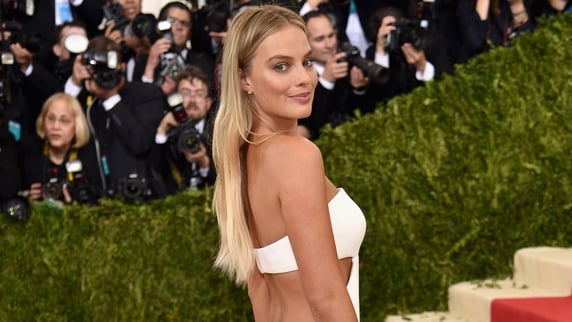 Margot Robbie can next be seen in The Legend of Tarzan
"I learned so much about acting from him, probably more than anyone else because it was one of my first movies and also because he's so genuine and one of the good ones," the Wolf of Wall Street star told the Irish Sun on Sunday.
"He's so unbelievably talented it's insane," she continued. "It's really nice working opposite someone so talented and who isn't entirely aware of how talented they are. It's a really strong combination. No wonder he's doing so well."
The cameras haven't started rolling for Goodbye Christopher Robin yet but Gleeson has already been tipped to receive his first Oscar nomination for his portrayal of Milne.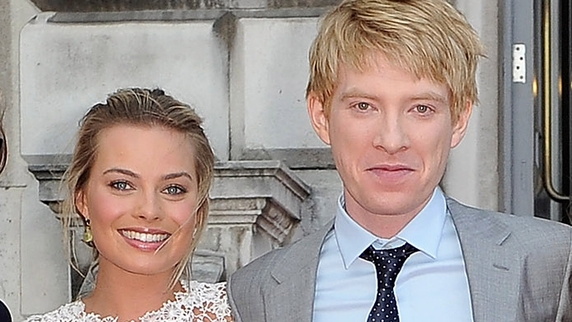 US magazine Vanity Fair describes Goodbye Christopher Robin as "the kind of uplifting, nostalgia-heavy project that plucks at the heartstrings of Academy voters" and feels that Gleeson's time to be on the Oscars shortlist is fast approaching after a brilliant year on screen - and at the box office.
Two of the Dublin actor's most recent films, Ex-Machina and The Revenant, were among this year's Academy Award winners, while Brooklyn and Star Wars: The Force Awakens were both Oscar-nominated.
Goodbye Christopher Robin will see him working with filmmaker Simon Curtis, who directed Michelle Williams and Kenneth Branagh to Oscar nominations for the 2011 Marilyn Monroe biopic My Week with Marilyn.
The Academy's love of actors playing real-life authors is deep-rooted with Jason Robards (Dashiell Hammett), Daniel Day-Lewis (Christy Brown), Jim Broadbent (John Bayley), Nicole Kidman (Virginia Woolf) and the late Philip Seymour Hoffman (Truman Capote) among those honoured with Oscars in the past.
Goodbye Christopher Robin will focus on the sometimes difficult relationship between Milne and his son Robin, who was the inspiration for Winnie the Pooh's human friend, Christopher Robin.
Robbie will play Milne's wife, Daphne, and the film will show how the family and their nanny Olive became swept up in the international success of the Winnie the Pooh books in the aftermath of WWI.