John Byrne's essential telly for the coming week is brought to you by the letter 'G' and includes Glastonbury, Grey's Anatomy, Game of Thrones, and Gogglebox.
Saturday June 24
#Music
Glastonbury, across BBC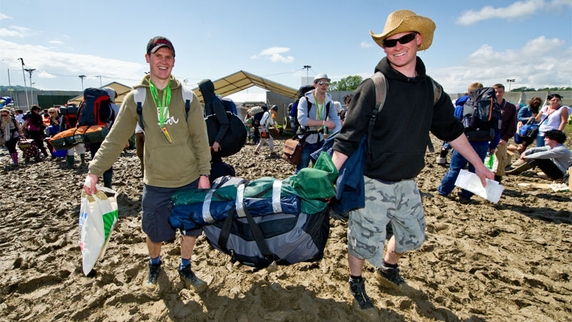 The usual blanket coverage from Worthy Field across the BBC, with the highlights on Saturday being the headline set from Adele.
Tonight's show also has highlights from sets by Squeeze and Madness, while between 8-9pm there will be highlights from Baaba Maal and Mbongwana Star sets.
From 10.30pm there will be sets by legendary Manchester band New Order and from the Park Stage, Philip Glass' Heroes Symphony as performed by Charles Hazelwood, Army of Generals and members of the British Paraorchestra.
Sunday
#Euros
UEFA EURO 2016 LIVE, 1.00pm, RTÉ2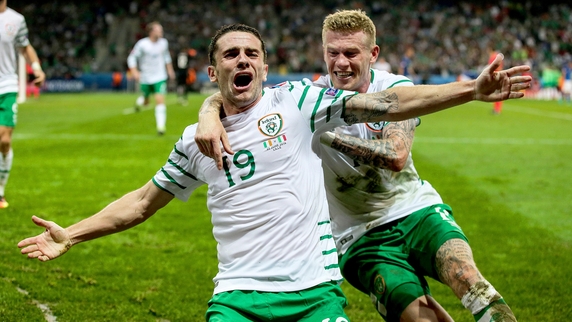 Live Round of 16 action from Lyon as the Republic of Ireland take on France (KO 2.00pm), with Martin O'Neill's men looking to put us into the last eight of this competition for the third time.
After getting out of Group E with that dramatic win against Italy, can Robbie Brady, Wes Hoolahan and co go one better and put out the hosts? It's a massive task, but sure that's part of the fun.
Glastonbury, across BBC
#Music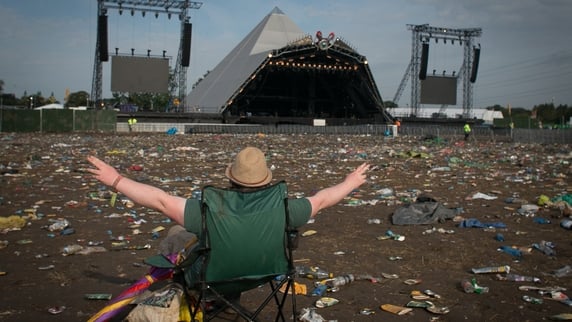 Tonight's shows will feature Jeff Lynne's ELO set from the Pyramid Stage and then the final night of this year's fesitval with Coldplay's headline set.
Later, on BBC Four, Tonight's coverage will include highlights of performances by Gregory Porter, Ellie Goulding, PJ Harvey and Earth, Wind & Fire.
Monday June 27
#Drama
Game of Thrones, 2.00am and 9.00pm, Sky Atlantic
The most-hyped show in TV history brings a close to its sixth season. No doubt the hype for season seven will begin sometime today, or maybe very early on Tuesday. Meanwhile: a few things could be sorted out down Westeros way.
Will Daenerys realise her destiny as conqueror of the Seven Kingdoms? What awaits Bran as he takes on the role of the Three-Eyed Raven? Will the Starks reclaim Winterfell? Can the Lannisters expunge the Faith Militant's influence on the crown?
#Comedy
Veep, 11.55pm, Sky Atlantic
Veep's first-rate fifth season draws to a close this week and it's a big day in DC, as Selina Meyer is sworn in as POTUS.
But things are typically chaotic in the Meyer camp as Mike suffers from exhaustion and Catherine gets a makeover. Where this show goes from here is another matter, but it has been a fun ride so far, with Julia Louis-Dreyfuss in career-defining form as the eponymous Veep.
Tuesday June 28
#Drama
The Living and the Dead, 9.00pm, BBC One
BBC drama has been in top form in recent years, from Happy Valley to The Good Woman, Line of Duty to Doctor Foster and The Night Manager. Here's the latest.
This one is a supernatural drama set in Somerset in 1894, and stars Armagh man Colin Morgan as Nathan Appleby, a pioneering Victorian psychologist who moves to his family's estate and encounters disturbing events.
Charlotte Spencer co-stars as Charlotte Appleby, a pioneering photographer who accompanies her husband to try to turn the spooky farm's fortunes around.
Things really take off when a vulnerable teenage girl, seemingly possessed by a terrifying spirit, is brought to Nathan Appleby and he's determined to cure her.
Grey's Anatomy, 9.00pm, RTÉ2
#Drama
Here's a double bill to bring season 12 of Shonda Rhimes' long-lasting medical drama to a close.
Owen and Amelia take their relationship to the next level; Alex gains some clarity on his future with Jo; and Callie and Arizona continue to struggle with the current custody arrangement.
In the season finale, Meredith and Maggie support Amelia on an important day; Jo reveals that she has been keeping secrets from Alex while Arizona and Callie deal with the impact of their custody arrangement. Meanwhile, Ben leaps into action to help a friend.
Wednesday June 29
#Drama
All The Way, 9.30pm, Sky Atlantic
An amazing cast headlined by Bryan Cranston (Breaking Bad) as Lyndon B Johnson and Anthony Mackie (The Hurt Locker) as Martin Luther King Jr star in a riveting behind-the scenes look at US President Johnson's tumultuous first year in office.
Following the assassination of John F Kennedy, Johnson stakes his presidency on a historic and unprecedented Civil Rights Act - but finds himself caught between the moral imperative of Luther King, Jr and the expectations of the southern Democratic Party leaders who brought Johnson to power.
Thursday June 30
#Reality
Ramsay's Hotel Hell, 10.0pm, Channel 4
Gordon Ramsay returns to the USA for a third series in which he attempts to save America's struggling hotels, motels, and bed & breakfasts. In the first episode, Gordon visits Island Park, Idaho, to rescue the failing Angler's Lodge.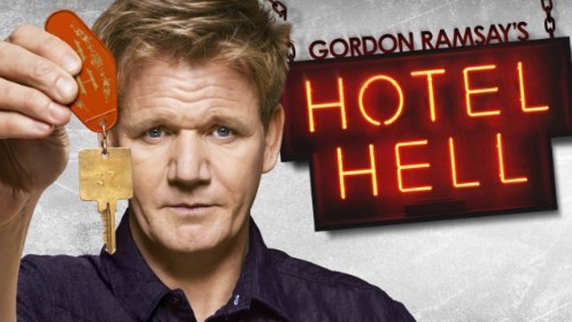 Friday July 1
#Reality
Gogglebox: The Best Bits, 9.00pm, Channel 4
Here's an end-of-season providing a chance to revisit some of the best and funniest moments from the most recent series, featuring Britain's Got Talent's 100 Voices of Gospel, Happy Valley, First Dates, Caravanner of the Year, Flowers and Dogs Might Fly.