A jury in the US has found that Jimmy Page and Robert Plant of British rock legends Led Zeppelin did not plagiarise the intro to their signature track Stairway to Heaven from the American band Spirit's instrumental Taurus.
Following a week-long trial, a jury of four men and four women found Taurus and Stairway to Heaven were not "extrinsically similar".
In a joint statement, Page and Plant said: "We are grateful for the jury's conscientious service and pleased that it has ruled in our favour, putting to rest questions about the origins of Stairway to Heaven and confirming what we have known for 45 years. We appreciate our fans' support, and look forward to putting this legal matter behind us."
The lawsuit had been filed by Michael Skidmore, the trustee of Spirit guitarist Randy Wolfe - known as Randy California - who died in 1997 having never taken legal action over the song.
During the trial, Zeppelin guitarist Page said he owned five Spirit albums but he had never watched the band play live and Taurus was "totally alien" to him.
He said he first heard the 1968 song when his son-in-law showed him a comparison with 1971's Stairway to Heaven on the internet a few years ago.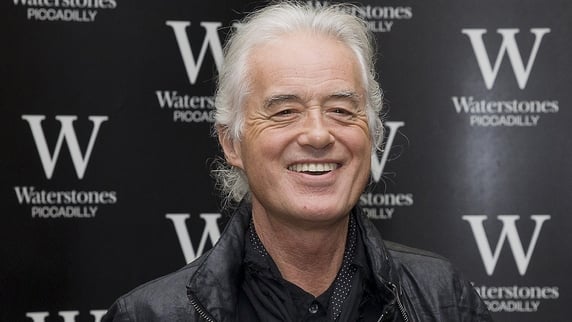 Jimmy Page - "I knew I had never heard it before"
"I knew I had never heard it before. Something like that would have stuck in my mind," he told the court.
"I was a bit confused because I thought, 'What has this got to do with Stairway to Heaven?'."
Page compared Stairway to Heaven to Chim Chim Cher-ee from the Disney film Mary Poppins because they both had a chord sequence that has "been around forever".
In his evidence, singer Plant said he had no memory of watching Spirit in Birmingham in 1970, because he was involved in a car crash that night.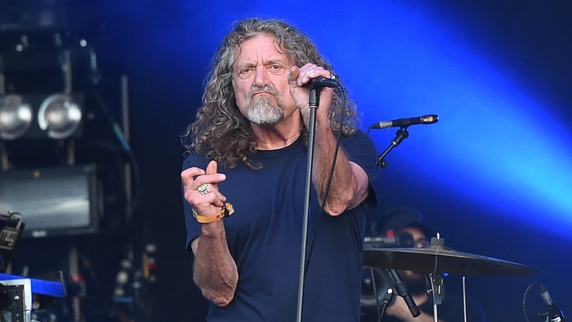 Robert Plant - No memory of watching Spirit in Birmingham in 1970
Led Zeppelin bassist John Paul Jones, who was not a defendant in the case, told the court he could not remember seeing Spirit live and denied owning any of their albums or singles.
Music experts had disagreed on whether the songs were "substantially similar". 
Musicologist Alexander Stewart said the rhythm, chords and harmonies of Taurus, and the introduction to Stairway to Heaven, were "virtually identical", while professional musician Kevin Hanson said the two songs had a "striking similarity".
But Lawrence Ferrara, a music professor at New York University, said a descending chromatic chord progression was a "musical building block" for a song and it can be found in music dating back 300 years. The opening of Michelle by The Beatles, Johnny Mathis' 1960 hit My Funny Valentine and the 1967 song Music to Watch Girls By could all be compared with Taurus, he said.