Leo Brennan - musician, entertainer, publican and father of the world famous family that includes Enya and members of Clannad - has died at the age of 90.
He passed away at his home in Gaoth Dobhair, Donegal, surround by his family including his well known daughters Enya and  Moya Brennan.
Leo Brennan was born into a showband family and spent much of his life on the road with the Slieve Foy Dance Band playing accordion, saxophone and as a singer.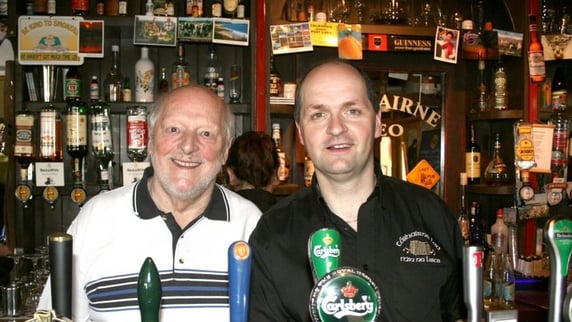 Leo and son Bartley Brennan at Leo's Tavern
When the showband era began fading in the late 1960s, he set up a restaurant and pub, Leo's Tavern/Tábhairne Leo, in Meenaleck, Donegal in 1968.
The venue became famous for its nightly entertainment and hosted a long list of famous names from stage and screen down through the years. It's also where all members of the young Brennan clan began following in their father's musical footsteps, performing cover versions of The Beatles and Joni Mitchell as well as traditional songs.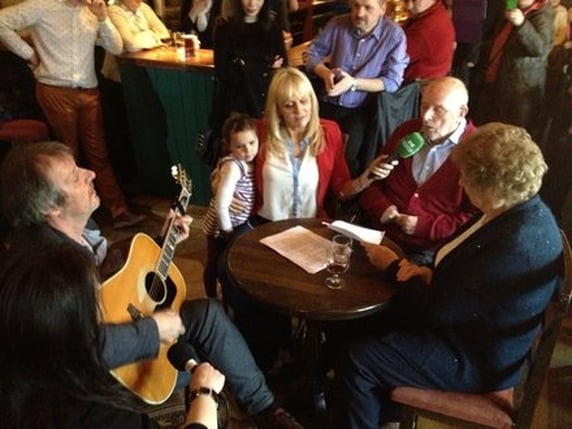 Leo chatting to Miriam O'Callaghan on radio last year
Four of the siblings later formed the group Clannad with their uncles Noel and Pádraig Duggan and went on to achieve worldwide fame with their distinctive brand of Celtic harmony and had a string of hits such as The Theme from Harrys Game and In A Lifetime with Bono.
Enya left the group and went on to pursue a wildly successful solo career, selling an estimated seventy five million records worldwide beginning with Orinocco Flow in 1988. The Sunday Times Rich List put her at number twenty-eight of wealthiest artists in Britain and Ireland earlier this year beating the likes of Adele.
A short statement was posted on the singer's Facebook page today.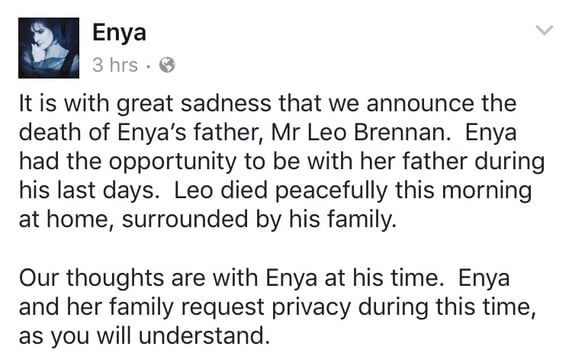 Her sister Moya Brennan also has a very successful singing career and has been nominated for two Grammys and also won an Emmy Award as part of the team involved in a two-part US documentary on Irish music.
Leo Brennan is survived by his wife Máire 'Baba' Brennan and their children Moya, Ciarán, Pól, Deirdre, Leon, Enya, Olive, Bartley and Brídín. His funeral will take place in Derrybeg, Co Donegal on Friday.
Listen back to Sunday with Miriam's broadcast from Leo's Tavern here.