Vogue Williams has revealed that she threw out old-fashioned dating rules when she first started seeing her ex-husband Brian McFadden, and wasted no time, eh getting to know him really really well.
The former couple met at a party in May 2011 and ended up getting close in jig (jiggy?) time.
Appearing on ITV's Loose Women Williams was in full over-sharing mode.
"There are too many rules. You can't be available within two days of them asking you out, don't give away your weekends and don't sleep with someone until the third date.
"You can throw all the rules out the window. Me and Brian did hanky panky on the first night, and then we ended up getting married! It went well for a while. It just depends on the other person."
Loose Women presenter Ruth Langsford appeared to be shocked at the 30-year-old model's admission, saying: "On the first date?!"
Williams answered: "Well we sat and spoke to each other for 7/8 hours… It depends on who you go out with, I wouldn't make a habit out of it."
McFadden and Williams wed in Florence, Italy in 2012, and announced that they were separating in July 2015.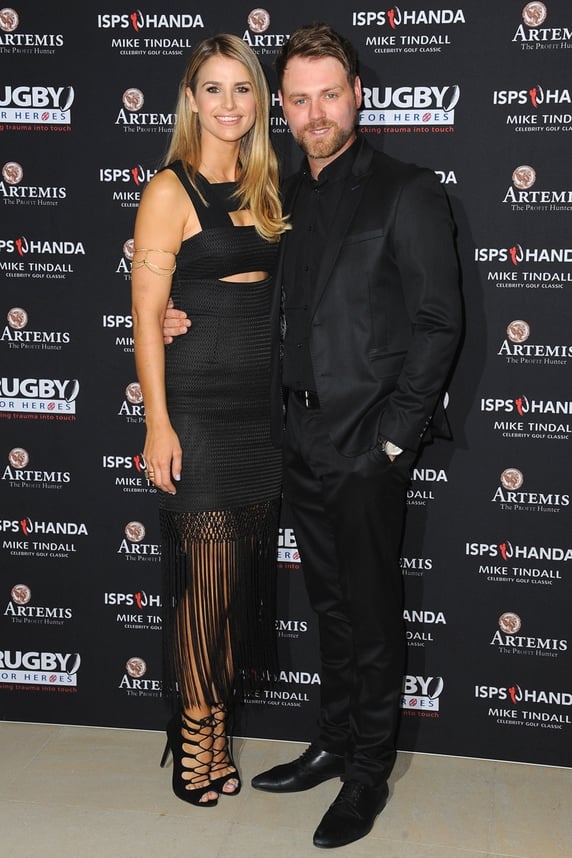 Vogue Williams and Brian McFadden
The model and TV presenter said that she isn't in a rush to get back into another long-term relationship, as she was in "relationships back to back for 11 years" and she has decided she needs a bit of a break.
"I hated being on my own, I was terrified of being on my own", she said of being single at first, adding: "I love it now, I'm enjoying it and I think people find it quite weird that I'm enjoying being single".
Williams also spoke on the programme about suffering from "quite bad" anxiety, which causes her to lose sleep.
She said: "I have quite bad anxiety so it would either keep me up or it wakes me quite early. If I start working myself up about going to bed, I start thinking about it a lot. It's more so waking me up, it could wake you up at four in the morning, then you're just stuck, you just cannot sleep.
"It's actually a pain in your stomach and it feels like, it hurts and it wakes you up and then your whole body is tense.
"Obviously last year was quite stressful so I put it down to that to begin with. I'm really in a happy place for the past six months and I can genuinely say I'm very happy, so then I was wondering why I still had it.
"I've had it since I was about 20 but I didn't really know what it was, I've only known what it is properly until the last three years. I go see a counsellor but I don't want go down the route of going on tablets or anything like that. But at the same time if I am having quite a bad day with it, I wouldn't mind the option of having a Xanax or something."