Jeff Goldblum has lavished praised at Liam Hemsworth saying his Independence Day: Resurgence co-star is "wonderful" and "spectacular".
The 63-year-old actor, who reprises his role as computer whizz David Levinson in the sequel to the 1996 disaster flick, admitted he felt a sense of nostalgia returning to the movie set twenty years after the original.
Speaking to RTÉ TEN in London, Goldblum said: "I was nostalgic to be working with Roland Emmerich again – he's a wonderful, wonderful director. I enjoyed working with Bill Pullman [President Whitmore] and Judd Hirsch [his onscreen father] and Brent Spiner [crazy scientist Dr. Brackish Okun] again. But it was in a completely different movie."
Asked what he made of his 26-year-old castmate, who joins the sequel as a hot shot fighter pilot, Goldblum said it was a "delicious experience".
"The wonderful Liam Hemsworth is spectacular and so that's a whole new delicious experience. It was a different kind of great".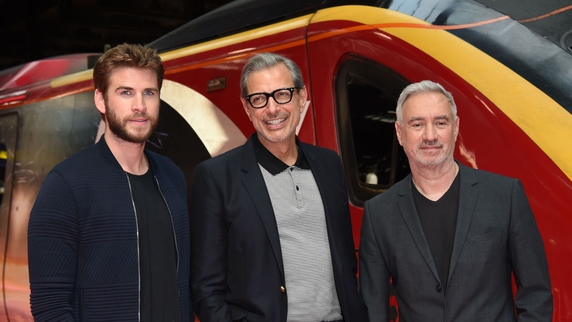 Liam Hemsworth, Jeff Goldblum and Roland Emmerich
Hemsworth, who reportedly tied the knot with pop sensation Miley Cyrus in recent weeks, reveals he asked the creative team if he could re-create Will Smith's epic alien punch in the movie's second outing.
"It wasn't originally in the script. About halfway through the shooting, I went to Roland and the two writers, and I told them that the punch in the face of the alien in the first film was one of my favourite moments, and I feel like we need one of those moments," he told TEN.
Hemsworth's character, Jake, was initially supposed to be a hero, but the character was changed within the last six weeks to make him more self-deprecating.
The Hunger Games actor admits he felt it was important to add layers and depth to his character.
"The first time I read the script, the character felt very down-the-middle and a little bit more straight-edged," he said. "I wanted to make him fun and likeable and a bit of a cowboy, who was impulsive.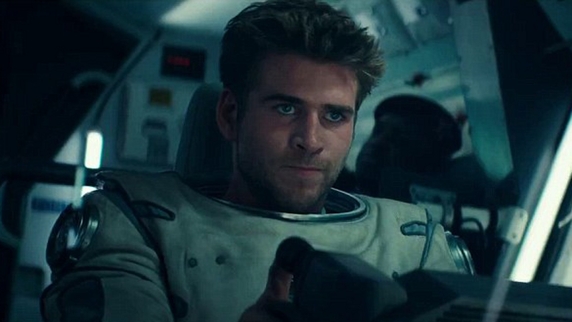 "I was always trying to find humour amongst all of the 'epicness' that was happening," Hemsworth added.
Independence Day: Resurgence hits cinemas nationwide on June 23. Read TEN's review here
Watch TEN's interview with Jeff Goldblum and Liam Hemsworth by clicking the link above.