Comedian Bill Bailey says that one of the greatest heckles of his long stand-up career happened in Dublin when he was conducting an orchestra playing a particularly poignant rendition of Celine Dion's guilty pleasure tearjerker, My Heart Will Go On.
Classically-trained musician Bailey has shared stages with Slayer, Biffy Clyro and Metallica over the years but a couple of years ago he indulged his more elegant side and made a TV show called The Remarkable Guide to The Orchestra.
On a visit to Dublin, he teamed up with the RTÉ Concert Orchestra to talk about film theme music. "One night we were doing the theme to Titanic and there's that plaintive Celine Dion song," Bailey told TEN. "So I'm standing on the conductor's platform, which looks a little bit like the prow of a ship anyway because it's got rails on either side.
"So I'm playing this music and there's this very poignant moment in the show where the orchestra are playing this thing and I'm talking about the romance in the music and this bloke in the back of the room shouts out, `Iceberg! Dead ahead!!'"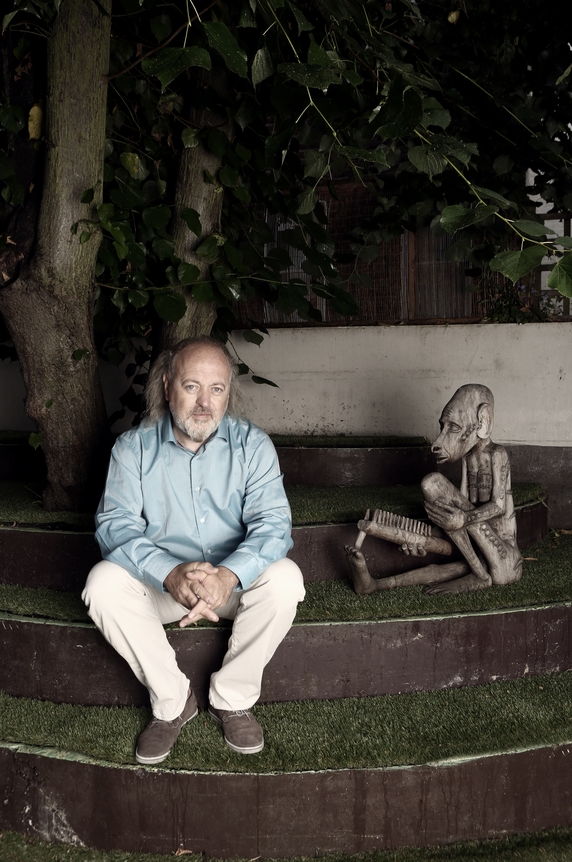 Bill Bailey returns to Dublin for three shows this September
Polymath Bailey has strong connections with Ireland. He has played here a total of 20 times and he starred in two series of Graham Linehan and Arthur Matthews' Black Books with Navan comic Dylan Moran. Bailey is due back here for three shows in September at Dublin's Olympia Theatre and when he praises Irish audiences, it really doesn't sound like it's the build-up to a bad punch line.
"I think there's a good attitude to life, there's an acceptance of life's absurdities that is unique in places I've played," he says. "I think there's a tremendous amount of energy put into a night out in Ireland which is unique I think. It's peculiar to the nation generally and I think what I find is that with my shows over the years, there's a pattern to them."
Bailey brings his Limboland show back to Dublin's Olympia Theatre on September 12, 13 and 14. The show deals in "the gap between how we imagine our lives to be and how" and among Bailey's surreal monologues there will be stories of his disastrous family trip to Norway to see the Northern Lights, Bailey's version of the protest song, a heart-rending country and western ballad played on a Bible, and a fabulously downbeat version of Happy Birthday.
Limboland had its world premiere in Dublin last year and Bailey says the shows has evolved significantly since then.
"Oh yes, a lot of material has come in and a lot has come out. I performed in Sweden last year and a whole new section just came into the show and then the show went into the West End in London.
"I had a residency, and the show went through huge changes. Recently I've been in tour in Europe, I took the show to Norway and Iceland and again the show went through another filter. Recent events about the European referendum are uppermost in my mind . . . "
Limboland: The Redux is at The Olympia Theatre, Dublin on September 12, 13 and 14 2016