Amy Huberman has been cast opposite former Clinic co-star Rory Keenan in Cheaters, a new RTÉ legal drama which will begin filming in Dublin in the coming weeks.
The four-part series tells the story of a solicitor, played by Huberman, who sets up her own practice after her fiancé and colleague, played by Keenan, cheats on her.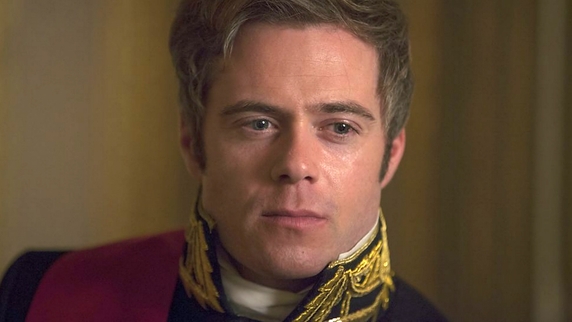 Rory Keenan as Bilibin in the BBC's recent War & Peace adaptation
The omens do look good as the station has got some serious talent on board. 
The series is created by James Phelan, who was behind TG4's 'quantum-leap' take on 1916, Wrecking the Rising. He's also one of the writers alongside Rob Heyland and Mike O'Leary, who wrote the station's other break-out hit, the teen drama EIPIC after cutting his teeth on Channel 4's Misfits.
The director's chair will be filled by Lisa James Larsson who worked on a sitcom for the NBC network in the States, while Dublin company Blinder Films, which has enjoyed box office success with The Queen of Ireland and Love & Friendship, will produce the series.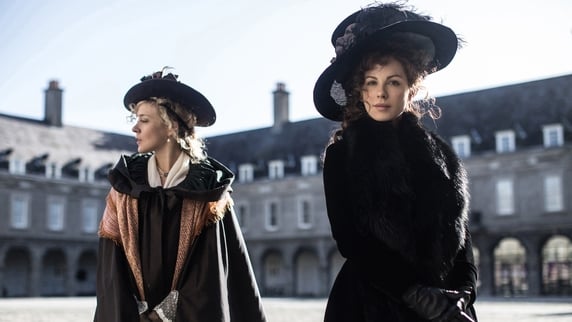 Love & Friendship was also made by Blinder Films and filmed in Dublin
"Cheaters is a series that reflects a modern world and stories of family and emotional relationships - the flux, the chaos and the ridiculous - and how such stories end up in the legal system," said RTÉ's Head of Television Drama, Jane Gogan. "This is a good time to explore this subject but, then, when isn't?"
Huberman is certainly in demand these days. She's also one of the stars of a new comedy-drama Can't Cope, Won't Cope, about the lives and loves of two twentysomething friends. The six-part series is due to be shown on RTÉ2 in the Autumn. 
She's also reunited with The Stag and Your Bad Self writer-director John Butler for his new film Handsome Devil, which tells the story of the unlikely friendship between a loner and star athlete at a boarding school.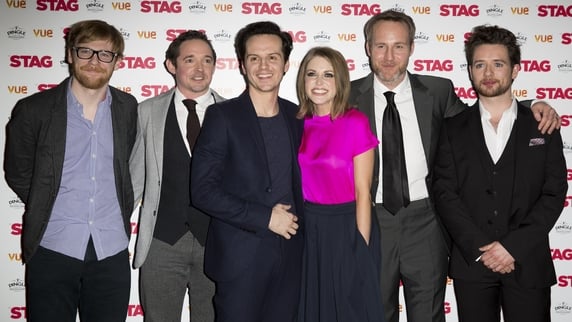 Amy Huberman with her Stag co-stars at the film's London premiere 
Huberman has also written the screenplay for Bolt, the planned film based on her 2012 bestseller I Wished for You. It tells the story of Grace, a 29-year-old who reaches a crossroads in her life when her boyfriend proposes. Seriously, when does the woman sleep?