The tragic death of 27-year-old Star Trek actor Anton Yelchin has been confirmed as an "accident caused by blunt traumatic asphyxia", according to LA Police.
Yelchin, best known for playing Chekov in the recent sci-fi movies, was found dead early on Sunday morning at his home in Studio City, Los Angeles. His car had rolled backwards on the steep driveway, pinning him against a brick postbox and security fence. 
The car, a 2015 Jeep Cherokee, was one of 1.1 million Fiat Chrysler vehicles worldwide subject to a recall because of a gear shift problem that has confused drivers.
Fiat Chrysler has said it is investigating the accident, telling media outlets the company would conduct "a "thorough investigation" of the incident, but adding that "it is premature to speculate on its cause at this time."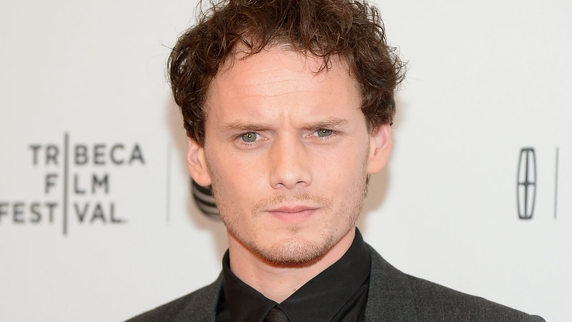 Yelchin had been on his way to meet friends for a rehearsal when the accident occured.
"When he didn't show up, his friends went to his house, where they found him deceased by his car," said Los Angeles Police Department spokesperson Jenny Hauser. "It appeared he had momentarily exited his car, leaving it in the driveway."
Following his tragic death, Yelchin also becomes another member of the so-called '27 Club' which refers to the age at which a number of well known stars lost their lives including Amy Winehouse, Kurt Cobain and Jimi Hendrix.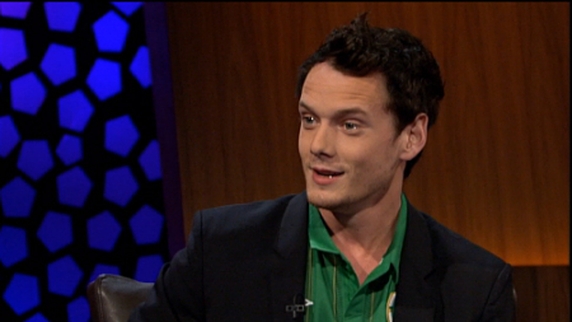 He appeared on The Late Late Show back in 2011 alongside Christopher Mintz-Plasse (Superbad's McLovin) who was his co-star from the movie, Fright Night, which also starred Colin Farrell. The pair had arrived on the talk show fresh from seeing the Republic of Ireland play Slovakia at the Aviva Stadium, complete with Ireland jerseys.
Click on the video link for more
Anton won over the room by diplomatically telling Tubs that the nil-all result was due to "A little bit of unfair reffing". He also spoke about finding himself part of the Star Trek universe and admitted that since he started playing Chekov in he had to get used to attention from die hard Trekkies.
"There's always a couple outside of my house, hanging out. Armed to the teeth - dressed as me", he joked.
Yelchin began his acting career appearing in shows such as ER, Curb Your Enthusiasm, and Law & Order: Criminal Intent. In 2006, he received critical acclaim for his performance in crime drama Alpha Dog and starred as the title character in 2007's Charlie Bartlett and also had roles in Terminator Salvation and Like Crazy. 
Today we mourn the passing of Anton Yelchin. He was beloved by so many and he will missed by all. pic.twitter.com/POChZ2XwyI

— Star Trek (@StarTrekMovie) June 19, 2016
He made his Star Trek debut in the franchise's 2009 film, where he played Pavel Chekhov. He reprised the role in 2013's Star Trek Into Darkness and again in the upcoming Star Trek Beyond.
Since the news of his death broke, tributes have been pouring in for the late actor on Twitter.
JJ Abrams, who directed Yelchin in his first two Star Trek movies, described him as "supremely talented" while Star Trek Beyond director Justin Lin paid tribute to his "passion and enthusiasm". 
June 19, 2016
Still in shock. Rest in peace, Anton. Your passion and enthusiasm will live on with everyone that had the pleasure of knowing you.

— Justin Lin (@trailingjohnson) June 19, 2016
Co-stars Zachary Quinto (Spock) and John Cho (Sulu) remembered their late friend's intelligence while Karl Urban (Bones) also expressed his deep shock at Yelchin's passing.  
our dear friend. our comrade. our anton. one of the most open and intellectually curious people… https://t.co/zgTxXmyrbD

— Zachary Quinto (@ZacharyQuinto) June 19, 2016
I loved Anton Yelchin so much. He was a true artist - curious, beautiful, courageous. He was a great pal and a great son. I'm in ruins.

— John Cho (@JohnTheCho) June 19, 2016
I can't believe it , I m fckn hurting bad !

— Karl Urban (@KarlUrban) June 19, 2016
Yelchin, an only child, was born in Russia. His parents were professional figure skaters who moved the family to the United States when he was six-months-old. The actor was most recently seen on Irish cinema screens in the thriller Green Room; Star Trek Beyond is due to open on July 22. 
Last month it was announced that Yelchin was to star opposite Brendan Gleeson in the television adaptation of Stephen King's thriller Mr Mercedes. 
In a statement, Jodie Foster, who directed and co-starred with Yelchin in The Beaver, described him as "a rare and beautiful soul". 
"He was equal parts serious thinker and the most fun little brother you could ever dream of," she said.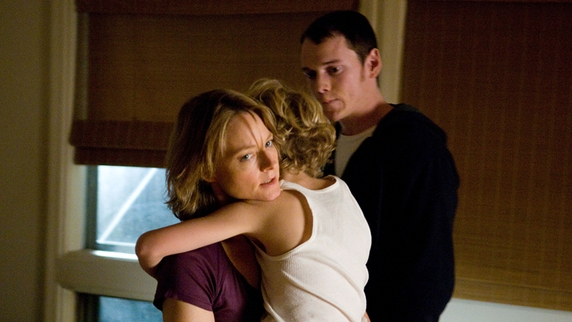 Jodie Foster and Anton Yelchin in The Beaver
"I am so honored to have been able to direct such a deep actor, so committed and genuine. I will forever be grateful for all of those little exchanges we shared, his contagious enthusiasm, his questions, his company.
"My heart breaks for his mom and dad who were a part of every anecdote. He carried their love into everything he touched."
Further tributes have been paid on Twitter, including the following:
This is unreal. Anton Yelchin is such a talent. Such a huge loss.

— Anna Kendrick (@AnnaKendrick47) June 19, 2016
The sweetest, most humble, delightful, talented guy you'd ever meet. Worked together for about a year. Shocked. https://t.co/uyg2NlmhqP

— Guillermo del Toro (@RealGDT) June 19, 2016
Anton Yelchin was one of my best friends. Can't say anything that conveys what this feels like

— Kat Dennings (@OfficialKat) June 19, 2016
Dreadful news about Anton Yelchin. I thought he was an amazing actor.

— Matt Lucas (@RealMattLucas) June 19, 2016

Devastated to hear about the brilliant Anton Yelchin. He was thoughtful, kind, and gifted. My thoughts and prayers are with his family.

— Chris Evans (@ChrisEvans) June 19, 2016