It's a very happy first Father's Day for Eddie Redmayne as the actor's wife Hannah Bagshawe has given birth to a baby girl.
The couple's spokesperson confirmed to that the pair's daughter arrived last Wednesday and has been named Iris Mary Redmayne (a nice Irish touch in fairness!).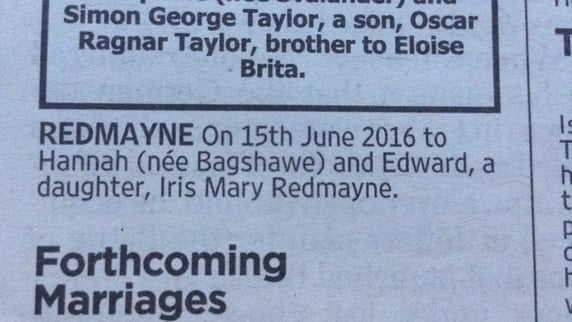 Announcing the birth in the London Times
Redmayne and Bagshawe got married in December 2014 after two years together and confirmed just before last Christmas that they were expecting a baby.
The couple became staples on the red carpet earlier this year as Redmayne received numerous nominations, including an Oscar nod for his role as a transgender woman in The Danish Girl.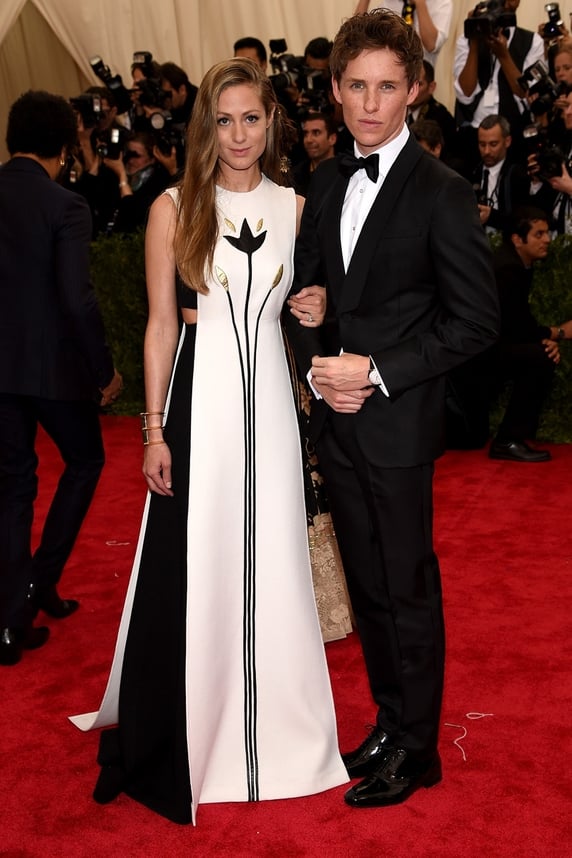 This was the actor's second year at the velvet ropes, as in the previous awards show season he took home the Academy Award for his powerful performance as Stephen Hawking in The Theory of Everything.
Redmayne will soon be seen in the Harry Potter spin-off Fantastic Beasts and Where to Find Them, which is due for release in November.