Led Zeppelin guitarist Jimmy Page is expected to give more testimony today in a copyright infringement trial over the band's enduring rock anthem Stairway to Heaven. 
The lawsuit alleges that Led Zeppelin lifted the opening chords of Stairway, released in 1971, from the  instrumental Taurus by the American band Spirit which was released four years earlier. 
              
Page, who's 72, took the witness stand in federal court in Los Angeles on Wednesday and said he did not recall hearing Taurus until recently and only after he had been made aware of comparisons being made between the two songs.
              
The guitarist also testified that he did not remember opening for Spirit at Led Zeppelin's first US show in Denver in 1968, and said he had never seen Spirit perform live.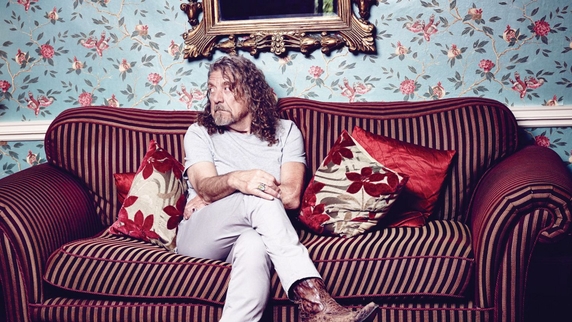 Robert Plant
Page was joined in court by Led Zeppelin singer Robert Plant (69), who is also expected to testify in the case.
              
The lawsuit was brought by Michael Skidmore, a trustee for the late Randy Wolfe, Spirit's guitarist and the composer of Taurus. Wolfe, also known as Randy California, drowned in the Pacific Ocean in 1997.
Skidmore has said Page may have been inspired to write Stairway to Heaven after hearing Spirit perform Taurus while the bands toured together in 1968 and 1969, but that Wolfe never received credit.
              
Attorney Francis Alexander Malofiy, representing Skidmore, told a jury in opening arguments on Wednesday that the case centres on an infringement by Led Zeppelin of copyright law,which protects artistic creation.
              
Led Zeppelin attorney Peter Anderson said in his opening arguments that the musical riff in question was not unique. "No one owns common musical elements," he said.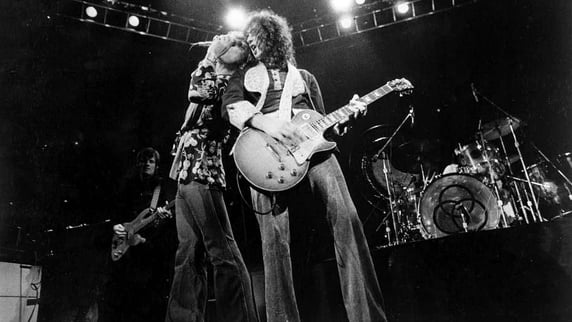 Page and Plant in their 70s pomp
US District Judge Gary Klausner said in April that a jury might find "substantial" similarity between the first two minutes of Stairway and Taurus, and to let it decide whether Plant and Page were liable for copyright infringement.       
The case comes just over a year after a federal jury in Los Angeles found recording stars Robin Thicke and Pharrell Williams had plagiarised Motown great Marvin Gaye in creating their hit single Blurred Lines, and awarded Gaye's family $7.4 million.